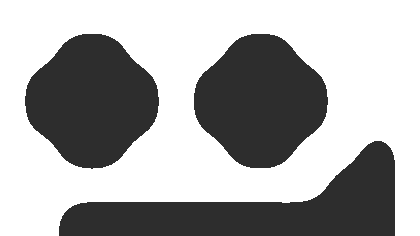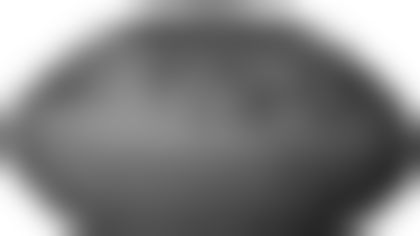 LOS ANGELES –Reggie Bush believes he is the top prospect in the 2006 NFL Draft.
By the time he completed his final drill Sunday afternoon, it would have been tough to argue against him.
The junior running back from USC used the school's pro day to distinguish himself as one of the best draft prospects in the past few years.
Bush's physical tools were more evident than ever at the USC track when he clocked a 4.33-second 40-yard dash time, bench pressed 225 pounds 24 times and recorded a 40.5-inch vertical jump. At 5-11, 202 pounds, Bush looked like he was wearing body armor.
"Before you even start the (Indianapolis) combine, (scouts) said 90 percent of your grade is already made up," Bush said. "So they have an idea of where you're going to be, what team is going to take you, who wants to take you. This part is kind of to separate yourself from the pack of players that are going to the pros this year."
Despite his gaudy workout numbers, Bush still thinks he could have done better. Only someone as fast as him would find fault in a such a blazing 40 time, but that only shows how high Bush sets the bar for himself.
"I don't think any of us had a perfect day," Bush said. "I think I could have pushed a 4.29 out of there, a 4.3 flat, but at the end of the day I'm still happy. I'm always shooting for a little bit more than I think I can do."
General manager Charley Casserly and head coach Gary Kubiak observed closely as Bush stated his case to be the team's first overall selection. On Saturday night, Casserly and Kubiak invited Bush to dinner, where they had a chance to learn more about each other.
The entire weekend visit was exactly what Kubiak hoped for.
"He just lights up the room," Kubiak said of Bush. "I thought (the pro day) was impressive. The whole SC program was impressive. All of the kids worked out extremely well. It was very well-organized. (Reggie) worked out super, as we knew he would.
"I was amazed at his strength. That was probably the biggest thing that jumped out at me. But he's everything I thought he was and a great young man."
Following the pro day, Bush answered several questions about joining the Texans.
"I'd feel good, if that's where I end up," Bush said. "I would love to play in Houston. I don't have a problem with that at all."
The feeling seems to be mutual. While the Texans are keeping their options open, Casserly didn't hide his feelings about the 2005 Heisman Trophy winner.
"He's always been under strong consideration (to go No.1), and he didn't do anything today to take himself out of consideration," Casserly said. "The best thing Reggie does is use his speed and explosion. You saw that after he got the football catching it. You saw it when he was making the cuts in the drills here. All those things you can see on tape and you can see it when he plays live. He just reinforced what we thought before we came here."
Bush trained for Sunday's workout with quarterback Matt Leinart on the USC campus. The decision seemed to pay off, since Bush and Leinart looked to be on the same page during the positional drills.
Working in shorts and cleats, Bush lined up at several positions, including at wide receiver, to show his versatility.
"He's a physical specimen," Leinart said of Bush. "He probably showed (today) that he's stronger than maybe (scouts and coaches) saw before. He takes his shirt off, and he's just freakin' huge. Everyone knows how fast he is, and he has great hands. He's just a great all-around athlete. Whatever team he goes to, he's going to help them in a lot of ways."
In the weeks between now and the draft on April 29-30, Bush likely will meet with several NFL clubs, including the Texans. He's excited to get the entire draft process out of the way so he can return to playing.
Until then, he'll have his fingers crossed that he joins the Texans as their first overall pick.
"It's everything I dreamed of, everything I've been working towards," Bush said of going No. 1. "So that's what I'm looking forward to."