 It's true. Good things do come to those who wait. Just ask Houston Texans Cheerleader Tiffany who has been a member of the squad since the inaugural season. What has she been waiting for?
Other than a winning season, which is almost assuredly in the near future, Tiffany has dreamed of representing the Texans at the Pro Bowl in
. Next week that dream comes true.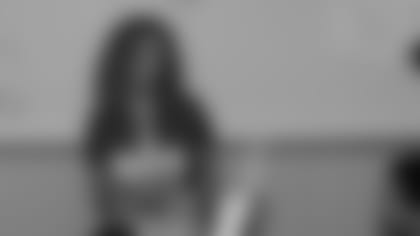 "I was so happy to hear that I was selected as a Pro Bowl cheerleader that I didn't know whether to laugh or cry," Tiffany said. "Being selected as a Pro Bowl cheerleader is a huge honor that I only dreamed of."
is especially rewarding considering how it came about. Each season, the Texans Cheerleaders vote on which of their peers will represent them, and this year the squad selected an original member.
"I am so honored that this year my teammates chose me," Tiffany said. "I am truly blessed by my team. As an inaugural cheerleader, I never thought I would have the opportunity to do this. I keep pinching myself to make sure that I'm not dreaming."
There was only one hurdle after learning that she would be packing her bags for the islands, getting the time off from work. Tiffany's a teacher at a local school, but thanks to some understanding leadership, there were no problems with her taking some time off.
"It's tough taking time off, but my administration team has been super supportive," Tiffany said. "One special thing that I plan to do is to send postcards to my students while I'm there.
"As a P.E. teacher, I teach every student in the entire school. They all know I'm going and they're really excited. Kids love to get mail and I think they'll like to know that even though I'm far away, I'm still thinking about them."
While she may rank representing the Texans as what she is most looking forward to in
, there are other things Tiffany is looking forward to as well.
"I'm looking forward to meeting all of the other cheerleaders from the other teams around the country and create a bond with them like the one we have on our team," Tiffany said.
Preparation is a must. There's much more to Tiffany's trip than merely showing up, and she thinks she's ready for what will be a busy schedule.
"I think I'm ready," says Tiffany. "I've been preparing really hard. I'm running and working out constantly and I've been busy learning all my dances and getting all my stuff together for the trip.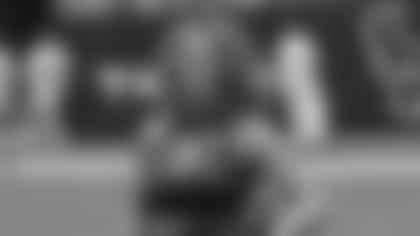 "I've had a chance to look at my schedule and it's jam packed with all sorts of appearances, media events and activities."
While the Pro Bowl is a star-studded event, one that Tiffany is sure to remember for the rest of her life, don't look for her to forget her roots.
"I've been truly blessed by the Texans," Tiffany said. "I love the feeling I get just thinking about being part of the organization. I love dancing and cheering for our team and I love representing the city and my community."
You can catch Tiffany and Andre Johnson Feb. 10 at 5:00 p.m. CST on CBS.