This Thursday Daily Brew brings you very early All-Rookie predictions that include a pair of Houston Texans players, Dameon Pierce looks towards Year 2 in a new offense and more, but first…
The Texans officially released their full training camp schedule with eight open dates for fans to get a first glimpse of the 2023 team under Head Coach DeMeco Ryans. Texans training camp officially begins Wednesday, July 26 with the first open practice on July 28.
Tickets, which are free, will be available on a first-come, first-serve basis beginning Thursday at 10 a.m. 
To get you ready for camp, check out my latest podcast with Sports Radio 610's Brandon Scott. We preview the burning questions heading into training camp and recap our observations on DeMeco Ryans, C.J. Stroud, the rookies and more from OTAs and veteran minicamp.
It's never too early to make any NFL predictions, so NFL.com released its list of players projected to have a campaign worthy of being named to the 2023 All-Rookie team. Will Anderson Jr. makes the Defensive Rookie list while WR/Return specialist Tank Dell is predicted to make the special teams list.
"The highly regarded edge rusher faces a tall task to meet expectations. Though he won't be the biggest defensive end in the league, the 6-foot-4, 243-pound Anderson can convert speed to power and use his length effectively from a three-point stance. He'll be a true force as a rookie under head coach DeMeco Ryans if he's able to mix up his pass-rush moves and consistently turn the corner."
On Dell:
"The wide receiver will likely be a factor on offense in Year 1 with the Texans, but he could also land on all-rookie squads as a returner, having handled such duties throughout his three college seasons with Houston. Willing to head directly up field after securing the ball, Dell uses his quick feet and fearlessness to explode through holes and fight through arm tackles."
Don't always trust what you buy on Facebook marketplace! One woman accidentally learned that the dining room chairs she bought were, in fact, stolen.
From a McDonald's in South Georgia.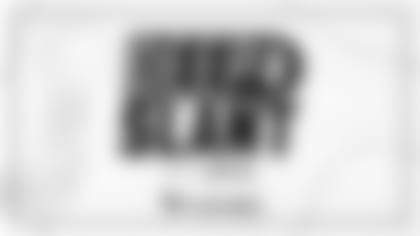 Deepi Sidhu talks to current and former players about their lives, focusing on lifestyle, Houston and pop culture.