General manager Charley Casserly ended months of speculation Wednesday by announcing that the Texans are in negotiations with two players to be the first overall pick in the 2006 NFL Draft ([ ](http://play.rbn.com/?url=nfl/nfl/open/2003/texans/demand/casserly042606.rm&proto=rtsp)).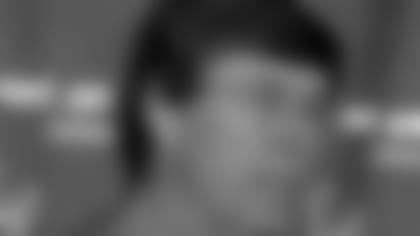 Either University of Southern California running back Reggie Bush or North Carolina State defensive end Mario Williams will join the Texans Saturday as the team's top pick.
Casserly and vice president of football administration Dan Ferens are working closely with the agents for Bush and Williams, while owner Bob McNair receives constant updates. Considering the Texans rate the players equally, the team's choice could depend in part on how the contract talks proceed.
"If a player reaches an agreement, that could have an effect on our decision," Casserly said. "The reason you want to try to get an agreement is that no one wants a player that is out of training camp and missing time. Obviously, (it's beneficial to) use the advantage you have within the system and the rules to negotiate before the draft."
There remains a slim possibility that the Texans will trade down. But because of the caliber of players available at the top of the draft, Casserly believes most teams are pleased with their current positions.
"(I'm) not real optimistic about it," he said. "We're sitting here today and it's Wednesday at noon and we don't have a trade offer. It's not because we haven't called people.  Monday morning I called teams behind us, and I won't tell you who I called or where I stopped, but you can obviously figure I called teams immediately behind us and there was no interest. And that was not my first phone call to them. That was just my latest (call)."
Today's news undoubtedly will disappoint the large contingent of Vince Young supporters that have lobbied the Texans to draft the versatile Texas quarterback and Houston native.
Although he spends most of his day in meetings at Reliant Stadium, Casserly is keenly aware of public sentiment. He believes the amount of support for Young, and the pressure on the Texans to draft him, has been unprecedented.
That being said, the Texans are ready to move forward without the former Madison High School star.
"Vince Young is a heck of a football player, he's a heck of a young man and he's a joy to watch as a football player," Casserly said. "I understand fans' passion. If I were a fan, I would root for Vince Young.
"That is why people love Vince Young: They think that is the right decision (for us) to win the most games. We didn't think it was the right decision to win the most games for us. We can't let ourselves be influenced by public pressure. You can never do that, because public pressure can sway. We all know that. So let's just make what we think is the best decision for the team and make it in a logical and deliberate way like we've always done."
Along with Young, Bush has been rumored to be the first player off draft boards for months. Not until recently, though, has Williams joined those discussions. In fact, many fans and media know little about the former high school running back listed at 6-7 and 290 pounds.
At Wednesday's press conference, Casserly did his best to clear up any misconceptions about the player he has rated higher than almost every college defensive end he's ever scouted, including current Carolina Panthers defensive end Julius Peppers.
"I think that if Reggie Bush wasn't in this draft, Mario Williams would be head and shoulders the first pick in this draft," Casserly said. "What you have is a pass rusher who has unique size and speed for the position. He's almost 6-7 and runs a 4.7. Vertical jump is exactly the same as Reggie Bush and (Mario is) 90 pounds heavier. I think his frame is such that he'll be 300, 310 (pounds) before it's all said and done. He's got long arms and he can play all four positions across the line."
Asked if he's concerned about the fans' potential reaction to selecting Williams, Casserly said he'll accept full responsibility for the pick.
"What people should understand is that if we take Mario Williams, and if somebody doesn't like it, then I'm right here," he said. "I'm the guy to yell at, nobody else. There is nobody to yell at except me, not Mario Williams. Boo me, not Mario Williams."
Regarding Bush, Casserly believes that the Heisman Trophy winner is one of the best running backs he's ever scouted, and the recent controversy surrounding Bush's family will be a non-issue in the Texans' decision-making process.
Should both Bush and Williams agree to deals before Saturday, the team's choice will boil down to the best player available. Casserly wouldn't reveal which way he's leaning in that scenario, but he's confident that the Texans will be vastly improved either way.
"We've researched these two young men," Casserly said. "I think they are outstanding young men and I think both of them will be a credit to this organization and this city."