Head coach Gary Kubiak had a chance Sunday to take a closer look at yesterday's preseason-opening win, and today he voiced his concerns about the team going into the last week of training camp.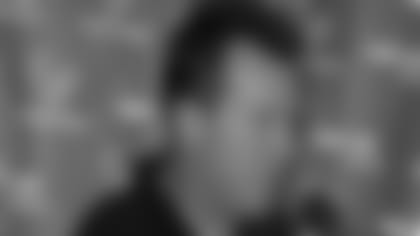 "Our guys played hard, and I'm very happy with the effort," Kubiak said. "I felt just as good this morning as I did last night. But I still think we have a long way to go."
Kubiak was satisfied with the overall performance of the offense, despite some missed assignments and problems with certain formations.
"The biggest positive I saw offensively was that we played pretty clean," Kubiak said. "We didn't have any penalties, no turnovers, third downs were pretty good, and red zones were pretty good."
Kubiak credited the offensive line's effort for the success throughout the game, adding that quarterback David Carr's ability to run helps the line by alleviating pressure in the pocket.
"One of David's strengths is his athleticism, and he's smart when he runs," Kubiak said. "We're going to keep him moving so people don't get a lock at where he is all the time."
Also on offense, Kubiak was impressed with the work of rookies Wali Lundy and Owen Daniels. Lundy had an explosive first quarter performance, showing that he'd be a suitable backup for injured Domanick Davis. Daniels received the most reps of any tight end and had some impressive catches.
"I think he's got the ability to be a down-in, down-out tight end in this league," Kubiak said of the Texans' fourth-round pick. "He showed he could work on the line of scrimmage and, of course, he made some nice catches. He had some mental things he's got to clean up, but he had plenty of reps from us because he can help this team and he can help us fast."
Three-year veteran Bennie Joppru, who saw his first game action as a pro Saturday, will see time at fullback and tight end this week, which only will add to his value to the team, according to Kubiak.
"Bennie made a play on third-and-eight, and did some good stuff for (special teams coordinator) Joe (Marciano)," Kubiak said. "Ben will get looks at fullback this week, too. We'll put him at the fullback position because what we do with two backs, we can do out of one-back (sets) or two tight ends on the field as long as we've got versatility, and I think Ben can do that."
Although pleased with the effort displayed from the fullbacks, Kubiak believes that this is a position which needs improvement. Aside from Joppru, Jameel Cook and Nick Luchey will continue sharing reps.
Left tackle Charles Spencer also made an impressive debut from Kubiak's perspective.
"I was very impressed with Spencer after I watched the film," Kubiak said. "He played extremely well. He played very physical and very fast, that's what we're looking for."
In the passing game, Kubiak still has some questions at wide receiver, and is looking for a player to step up and claim the final roster spot at that position.
"A big concern in this football team is finding that fourth, fifth, sixth wide receiver, if we choose to keep that many," Kubiak said. "We want to look at a lot of guys at those spots. I was a little disappointed from that point, too many mistakes, too many MA's from those kids that are fighting for those jobs. They have to be not only solid players for us, but they have to be very smart because they have to cover a number of spots in special teams. So we may move a couple of guys there this week."
On defense, Kubiak applauded defensive coordinator Richard Smith on getting his unit ready to play.
Individually, linebacker DeMeco Ryans received a thumbs up from Kubiak for his performance at middle linebacker.
"I asked him to go out there and play a little linebacker and he did a heck of a job," Kubiak said of the Texans' second-round pick. "He's got a long way to go. He made some special plays. He plays with a lot of energy. I think he can be a leader on that defensive side."
"I was encouraged by what I saw," he said. "I know he has a long way to go. He knows that and I expect him to come back and be better this week. Nothing jumped out at me big time, but there was nothing that concerned me, either. I did see that he makes people around him better."
Perhaps the most encouraging news from the game is that there were few injuries to report. Aside from linebacker Barrett Green's groin injury, which he reaggravated in the contest, the rest of the team went unscathed.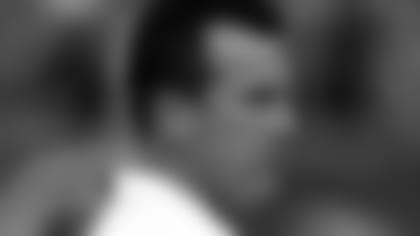 That's particularly good news considering the competition for roster spots will intensify this week as players adjust to changes made by the coaching staff. The team leaves Friday for its first road game of the exhibition season against the St. Louis Rams.
"We may slide a few people around in various situations," Kubiak said. "That doesn't mean we're changing a starter. We're just making sure we take a good hard look at these young kids on a tough situation going on the road. We want to put some of those guys in some tougher spots. It's preseason, but you have to approach every game the same way."