EDITOR'S NOTE:Texans fan Alan J. Burge will be writing a "Voice of the Fan" column throughout the 2004 season. His latest installment is below. Alan's views do not necessarily reflect the views of the organization.
*
Changing of the guard
* **

Stick a fork in 'em. The Titans appear to be done.
For some reason I don't think we'll be seeing the Titans come back from this 2-4 hole like they did in 2002 when they overcame a 1-4 start to win 10 of their next 11 to reach the AFC championship. This version of the Titans looks more like the 2001 team that also started 2-4 and limped their way to a 7-9 record and a comfy seat on the couch for the playoffs. This is a Titans team that is a shell of its former self. It's a team that's been decimated by salary cap problems and injuries. This Titans team is far different than the 2002 team in that they have less experience, less talent, and less quality depth at several positions. Losing their third consecutive division game at home, they appear to have definitely lost the "it" and the swagger that at one time made them one of the leagues most feared opponents.
This isn't an epitaph. The Titans will continue to win games as long as Steve McNair straps on the helmet. But it appears that the days of 13-3 are long gone. And their salary cap problems have only just begun.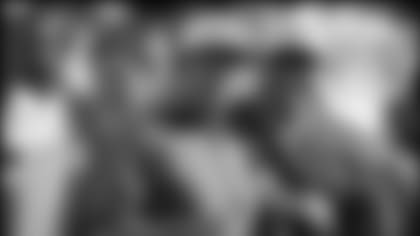 Enough about Bud's bunch. What a game in Nashville on Sunday! Finally, one of the last remaining demons is exorcised and now we focus on the business of climbing the standings in the AFC South. It feels good to have Tennessee looking up at us for a change in late October.
What's funny about Sunday's game is that I was sitting there in the third quarter (right after the failed 3rd and 5 pitchout to Wells at the 4:12 mark) thinking "this game is ours for the taking and we're letting the Titans hang around." The way the game was flowing, I felt the Texans had two chances to put them away in the third quarter but they couldn't get it done. In hindsight, what made me feel odd was the fact that we were playing the nemesis Titans, a team we have never beat – a team that we desperately want to beat – and I'm thinking about "putting them away" in the third quarter in their house? What, am I crazy or something? As an aside my wife thinks I am crazy, along with others in our tailgate group, for getting in line in total darkness at Reliant Stadium hours before the gates to the parking lot open on game days -- but that's beside the point. What all this means Texans fans is that our team is better than it's ever been and we have reason to believe that we can win almost every week. I can't believe I just wrote that. It also means the Titans are not what they used to be.
There are a lot of game balls to give out for Sunday's performance:
David Carr for his pinpoint passes (except for the one INT of course)
Jason Simmons for giving up his body again and knocking Chris Brown out of the game with a crushing hit. Someone needs to tell Jason that he's 195 lbs. First he jacks up 300 lb. Barry Sims and now he sends 220 lb running back flying through the air. Get well soon Jason.
Kris Brown, whose 50-yard field goal would have been good from 60. Very quietly, Brown is putting together a Pro Bowl year. He is 11-12 on field goals (perfect under 50 yards) and 13-13 on extra points through six games.
Kailee Wong for his acrobatic interception.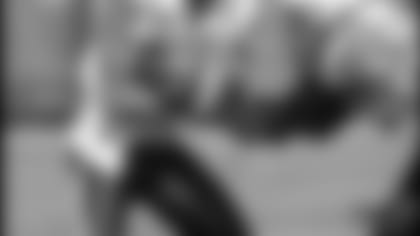 Jabar Gaffney for several clutch catches – not only the touchdown – but for that key 22 yarder on 2nd and 12 on the Texans' final scoring drive. * Jonathan Wells for showing desire, toughness and most importantly hanging on to the ball. * "Angry Dre" (if you read the Houston Chronicle on Monday you know what I'm talking about). Andre continues to make the top corners in the NFL look merely mortal. Note to David: One of these times a CB is going to fool you and sit on that hitch and take it to the house so be careful.
The defense in general for the takeaways and cranking up the run defense for a change.
Marcus Coleman for another key drive killing interception in the end zone The Texans' receiving corps continues to impress. Unfortunately, Corey Bradford pulled up lame after an early catch but Derick Armstrong filled in admirably. We may have seen a preview Sunday of the Texans' top three wide receivers for next season.

Don't look now but the Texans have won three out of their last four. The big win on Sunday puts them at 3-3 going into bye week which is a good place to be at this point of the season. We haven't had any meaningful games (as far as the standings are concerned) in November or December in our three-year history so this could make late season home games against the Packers, Titans, Colts and Browns all that more interesting. Coming off bye week, the Halloween match up with the Jags on Battle Red Day becomes a key division game instead of just another division game.

More reasons to turn off the network coverage and listen to Marc Vandermeer and Andre Ware on the Texans Radio Network:
Solomon Wilcotts' repeatedly calling Domanick Davis "dom a NEEK." Maybe it's just me but that drives me crazy.
Wilcotts referring to Gary Walker as a "former Titan." Walker was a Houston Oiler and Tennessee Oiler but he never donned a Titan uniform. Yeah, I know I'm nitpicking a little bit here since he was referring to the Oilers/Titans franchise (or at least that's what the stat hounds told him to say on the air).
Wilcotts again stating that the Titans haven't lost three in a row at home since 1996. The Titans didn't exist in '96 and that three game losing streak was right here in the orange parking lot. I know, I'm nitpicking again but what the heck.
That's all for this week. Enjoy the bye week and be ready to yell come Battle Red Day. Let's send Leftwich and his boys home with another loss at Reliant. The Jags play Indy this week and then travel to Houston the following week so if the Texans and Colts can hang a couple of division losses on them in the next two weeks, the Texans could be sitting really good in the division as we near the midpoint of the season.
You can email the "Voice of the Fan" at: aj_texans@yahoo.com* *