EDITOR'S NOTE:Texans fan Alan J. Burge will be writing a "Voice of the Fan" column throughout the 2004 season. His latest installment is below. Alan's views do not necessarily reflect the views of the organization.
* *
Bring on the regular season

It feels like a long walk through a desert. Not that I've ever taken a long walk through a desert, but I imagine that's what it would feel like.
I'm talking about preseason. Can it be any more torturous?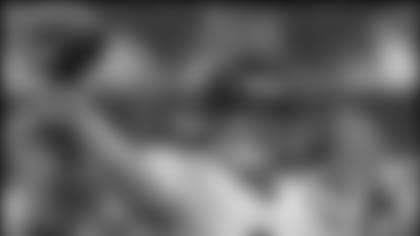 Don't get me wrong; I do enjoy preseason...to an extent. I'm as hardcore as anyone and I enjoy watching rookie draft picks and free agents go through their paces, watching how they perform for the first time against NFL caliber competition. Watching them win positions on the final roster. Watching the surprises come out of nowhere to steal a roster spot from an incumbent.
But does it really take four, or in some unfortunate cases five weeks of preseason for teams to get ready for the regular season? And by the way, should we have to pay 20 percent of our season ticket cost to watch games that mean absolutely nothing in the standings?
I remember just a few weeks ago, when we were heading into the first preseason game at Reliant. The mood was up, there was excitement in the air, and a new football season was upon us. Yes, part of that was because we were playing the dreaded Cowboys but the same feeling comes across every season when the team hits the field for the first time. It's a great feeling of anticipation and excitement.
Contrast that with Week 4 of the preseason vs. the Bucs. The parking lots were slow to fill. Tailgating parties were more subdued. Most of the crowd didn't arrive until the second quarter – then left in the third quarter. Granted it was a Thursday, a work day for normal people, and it was by most accounts a meaningless game – one that we knew the starters would play for only a series or two. Aside from watching the very few remaining position battles on the field, it was pretty tough to get excited about this one.
Detroit Lions head coach Steve Mariucci said on a recent radio interview that he thought three preseason games would be more than enough to accomplish what a coaching staff needs to accomplish heading into the season. I think Mooch is on to something. During this era of off-season programs and mini-camps where players stay more engaged during the off-season than ever before, why not have three preseason games instead of four, and make the regular season 17 games over 18 weeks?
There's probably something obvious that I'm overlooking about why that wouldn't work. Maybe the schedules wouldn't work out right, but it seems like that 17th game could easily become a third strength of schedule game under the new league scheduling formula. Maybe it's television dollars. Isn't it always?
Anything is better than sitting through a game where the primary goal is to make sure your key players don't get hurt. Well, that's a goal for every game but I think you know what I mean. Some jobs may be won or lost in the last preseason game but for the most part, the staff probably has a pretty good idea of who's going to make the final 53 after the third week of preseason. Or at least they could under a revised preseason format.
I was reminded recently that the preseason used to be six weeks. That bothered me when I heard it because I've been attending NFL games for thirty years and for some odd reason I can't recall a six-game preseason with any clarity. It was probably so painful that I just blocked it out.
Well, the good news is the Texans did survive preseason without any apparent major injuries to any of the starters and now the games will start to count. It's about time – and a week late. Bring on the Chargers and bring on the excitement of the regular season!
You can email the "Voice of the Fan" at: aj_texans@yahoo.com.