EDITOR'S NOTE:Texans fan Alan J. Burge will be writing a "Voice of the Fan" column throughout the 2004 season. His latest installment is below. Alan's views do not necessarily reflect the views of the organization.

Remember, it's only preseason.

At least that's what we said last year when the Cowboys thrashed the Texans in that "meaningless" preseason game in Irving.
Before we get too giddy about the Texans 18-0 shutout over the Cowboys to open the preseason, we must ask ourselves just how important are these games? I'm sure Cowboys fans are downplaying the miserable showing by Tuna and Co. on Saturday night, but even the blindest Cowboys homer must be thinking: "what the heck was that?"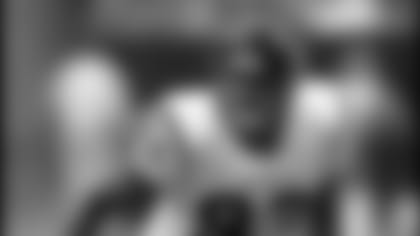 Preseason games are not so much about wins and losses but they are extremely important in evaluating a team's talent, depth, and overall readiness for the regular season. One could sum up Saturday night's game in two simple sentences: The Texans looked ready. The Cowboys didn't.
Yes, it was the Texans first shutout and first ever preseason win at Reliant. That's certainly reason for excitement. And yes, it's always fun to beat the team from the north forty. But as difficult as it may be, Texans fans should try to look beyond this W and consider bigger picture items are more critical to the Texans success this season than a preseason win over Dallas:
Rookie first round draft picks Dunta Robinson and Jason Babin saw real NFL game action for the first time and both played well. These early games can be huge confidence builders for rookies and the experience will help them be ready for the real thing when the Chargers visit Reliant on September 12.
Veterans Robaire Smith, Todd Wade, Mark Bruener, Chester Pitts, Kailee Wong, and Marcus Coleman are working in new systems or at new positions, and all appeared to take the changes in stride. This experience, even for the veterans, is essential in developing chemistry in the offensive and defensive units.
Seth Wand is getting significant reps at left tackle and Texans fans are becoming more optimistic that his time may have indeed come and he may become a permanent fixture on the left side.
Depth at running back seems to have improved as Tony Hollings appears to have fully recovered from his knee injury (now if he could only hold on to the ball) and Jonathan Wells is running as if someone told him it's the last year of his contract. Overall team depth has vastly improved as a number of talented players at linebacker, wide receiver, and defensive back are laying it all on the line to try to get one of the 53 coveted roster spots.
But, let's not diminish the importance of a victory. Revel in it, at least for a week. Winning is better than losing and this could end up being a tone-setter for the season. This could give the team a nice jump-start, a confidence builder that could also help instill a mindset among players young and old that they are a legitimate force to be reckoned with in the NFL
But then again, remember it's only preseason.
Texans tailgaters appeared to be in midseason form on Saturday as thousands of fans set up canopies and fired up grills and BBQ pits in the parking lots several hours before game time. Houston's ABC Channel 13 aired it's live pre-game show from the Blue Lot, and Joe Kahn, the self proclaimed Commissioner of Tailgating was seen visiting several tailgates in the area. The Texans Bull Pen Band was also entertaining tailgaters throughout the parking lots prior to the game.