EDITOR'S NOTE:Texans fan Alan J. Burge will be writing a "Voice of the Fan" column throughout the 2004 season. His latest installment is below. Alan's views do not necessarily reflect the views of the organization.

The Texans enter the 2004 season with more talent and depth than at any time in their history.  Fans are cautiously optimistic about their chances this season and expectations of a .500 season no longer seem unrealistic.  However, there are still many questions leading into the season.

With a full week of training camp under their belt, it's time to take a look at a few areas (in no particular order) that will be a key to a successful 2004 season.
Offensive Line Play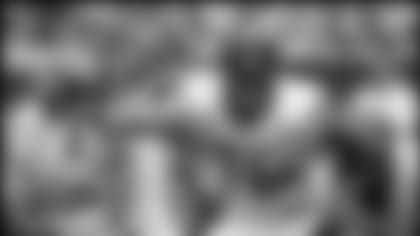 Since the Texans brought in Joe Pendry to install the zone-blocking scheme made famous at Mile High, some may expect Domanick Davis and Tony Hollings to immediately start putting up Clinton Portis and Mike Anderson–like numbers.  Not so fast.  The new blocking scheme now employed by the Texans takes some getting used to from most accounts, and with the regular season only five weeks away, the Texans had yet to try the new scheme on anyone with a different colored jersey until Saturday's scrimmage against the Dolphins.  But most players and coaches agree that it takes reps and reps and more reps for the o-linemen to implement the scheme effectively as a unit.

This will be an area to watch very closely during the preseason as it affects both the running and passing game.  Being able to effectively implement this blocking scheme is a key to the entire Texans offensive attack.  Yet another factor is the new personnel on the line.  Free agent Todd Wade should be a big help on the right side but Seth Wand will remain a question at left tackle until he gets a few games under his belt.  If the Wand experiment does not work this preseason, Chester Pitts is fully capable of moving back to the outside although it's obvious the Texans really want this transition to happen now.

Injury Avoidance
Haunted by memories of a 17 deep injured reserve in 2003, this is a no-brainer.  The Texans are deeper than in past years but they still can't afford injuries at certain key positions.  Hopefully the mysterious re-injury of tight end Bennie Joppru is not an omen but there is cause for the half-empty crowd to fret.  Defensive starters Aaron Glenn, Gary Walker, and Seth Payne are all being counted on as major contributors this season and all are coming off significant injuries that caused them to miss significant playing time last season.

Glenn's situation is the most troubling from the standpoint of risk of re-injury.  Payne has had three knee surgeries since last September.  Backup corner Kenny Wright is still recovering from a knee injury suffered late last season and special teams standout and backup safety Ramon Walker will start the season on the physically unable to perform list.  On a positive note, the Texans have some depth and flexibility in the secondary with players like Marcus Coleman and Jason Simmons able to play multiple positions and last year's starting free safety Marlon McCree now working behind Coleman.

How about "any" pass rush?  OK, I'll cut the Texans some slack.  The injuries to Payne and Walker created a snowball effect that resulted in the Texans recording the second fewest sacks in the league last year with 19.  Valiant efforts by replacement players wasn't enough as opposing quarterbacks had time to knit entire wardrobes while progressing through their reads.  The defensive linemen are a catalyst to an effective pass rush in the 3-4 as they serve the dual role of pressuring the quarterback and tying up multiple offensive linemen in order to take pressure off the linebackers.

If Walker and Payne remain healthy and Wong finds new life at the right outside spot, and Babin is as good as advertised, look for the Texans to drastically improve their standing in the sack department.  With six of their 16 games against guys named Manning, McNair, and Leftwich, the Texans can't afford not to improve their performance in pressuring the quarterback, especially with a rookie starting cornerback.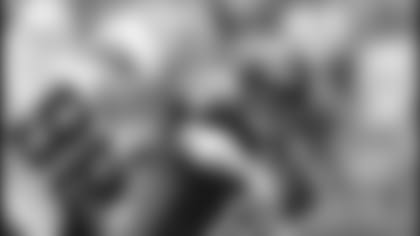 Despite the claims of John Lopez of the Houston Chronicle, David Carr's performance will be one of the major keys to the Texans success this season.  Carr seemed to be on his way to a decent season statistically in 2003, but injuries suffered during two tough road games at Indianapolis and Buffalo kept him off the field for much of the second half of the season.  Carr was able to return to rally the team over the Falcons and go the distance in the home finales against the Colts and Titans, but inconsistent play combined with the nagging injuries kept him from being as effective as most fans hoped.

The good news is that the signs are there that David will be a very good quarterback.  He has shown a tremendous amount of toughness and leadership skills, and now in his third season he finally has a legitimate offensive line and the weapons around him to succeed.  Carr's success doesn't need to be measured in terms of gaudy passing statistics necessarily, but more on things like touchdown to interception ratio, third down conversion rate, decision making on reads, pocket awareness, and fourth-quarter performance.  These are all areas where he can improve his game -- and increase the Texans chances of success.

This team must improve its second half performance if it expects to take the next step. Last season, the Texans entered the fourth quarter with a 17-3 lead against the Colts, only to give up 17 consecutive points to Manning and Co. and come away with a loss in Week 17. In Week 2, the Texans trailed the Chiefs by only 14-7 at halftime but proceeded to be blown out 42-14. The Texans led the Jets 14-0 late in the second quarter but then went into safe-mode giving up 19 straight points to lose 19-14. The Texans led 10-7 at halftime at New Orleans only to be shutout in the second half in a 31-10 blowout. Second-half production, especially fourth-quarter production, has been a major problem for this team. There were positives in this area last season as the team overcame late deficits to defeat Jacksonville, and go ahead of the Titans late, but it's time to start showing more killer instinct and consistency in being able to go the distance.
Additionally, the Texans mantra of "keeping it close until the fourth quarter" is fine for an expansion team, but this is no longer an expansion team.  It's time to start beating up teams when the opportunity is there.  When you design a game plan to be "close" in the fourth quarter, there's probably a 50-50 chance that you'll lose as many as you win.

In a recent radio interview on SportsRadio 610, offensive coordinator Chris Palmer talked about how all the teams in the NFL are very close competitively.  Palmer said that half of all NFL games are decided by seven points or less, and half of those by three points or less.  Being an inquisitive person, I stayed up late one night and crunched some numbers of my own.  The results?  Let me put it this way:  I subscribe to the Jamie Sharper school of thought.  Sharper said in a recent interview with the Houston Chronicle that he wants to see the Texans "start punishing people."

"We got stuff handed to us a couple of times last year," Sharper said,  "but now I want to start punishing people in the future." 

Texans fans agree wholeheartedly, Jamie.  More on this next week.