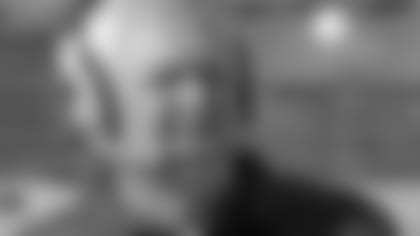 ]( "Texans defensive coordinator Wade Phillips")

Is Ed Reed too old?
Texans defensive coordinator Wade Phillips certainly doesn't think so.
"I'm one that doesn't worry about age too much," Phillips, 65, said with a chuckle. "As a player, he's still got the juice. You can see the great acceleration to the ball, his movement skills. When you look at him on tape, you see really the same player he's been. Some people say 75 percent or whatever. I don't see that; I see the same acceleration to the ball. He can still really run and anticipate things."
Reed, a nine-time Pro Bowler and future Hall of Famer, will be 35 in September. Phillips, who has been an NFL defensive coordinator or head coach for the last 31 years, is excited about the playmaking and leadership Reed adds to the Texans' defense.
"He's a great player, but he's also a great communicator," Phillips said. "Part of his great playing skill is he's able to help other guys by letting them know where he's gonna help 'em, how he's gonna help 'em. His experience in that area is beyond most players. It is like a coach on the field, except it's a player on the field that has great anticipation for what's gonna happen. He studies the game. He knows what's happening from each formation, those kind of things, and then he's able to communicate those things to where he's gonna help people.
"That's over and beyond what players can do, but he is over and beyond what most players are."
Reed ranks 10th in NFL history with 61 interceptions, first among active players. He led the Super Bowl champion Ravens with four interceptions last season and picked off 49ers quarterback Colin Kaepernick in the Super Bowl.
When Phillips met with Reed last week at Reliant Stadium, one of the things he was most impressed with was Reed's knowledge of the details of football – "things a lot of guys at his position don't know even though they've played a while."
"He's got a great anticipation," Phillips said. "I think he's really smart, he studies what the other team is gonna do and what their strengths are, and he takes those things away from 'em. But he's got a knack that a lot of players don't have, is he's able to anticipate what the quarterback's gonna do with it and get there before they get it done. And he's done it against great quarterbacks. They won the Super Bowl, and he was a big part of that."
The Texans used a 'twin safety' approach with Glover Quin and Danieal Manning, often interchanging the two between free and strong safety and moving Quin into the slot in nickel. That will change with Quin now in Detroit and Reed in Houston. Reed one of the best deep-ball defenders, middle-of-the-field patrollers and centerfield-players in NFL history, and that's exactly what he'll do with the Texans.
"He can do it either way," Phillips said. "I just think he's better as a free safety all the time. He's so good that it's just hard for people to throw it over the middle, throw seam routes, throw post routes, anything in the middle. He's going to get it, and they know it, so they don't throw it, or he gets 'em. That adds a great dimension to your defense when you have a guy back there like that."
What Reed brings off the field may end up being just as important as what he brings on it.
"I think just the excitement of a guy walking in showing them the Super Bowl championship ring and saying, 'Hey, this is what we want to be here,'" Phillips said, "that's got to rev everybody up. It does me."