 Rooney, Everton headline Copa de Tejas

On this side of the pond, we pretty much know how to hype our professional athletes, even at a young age. LeBron James, Andy Roddick and Freddy Adu are some of our most recent examples.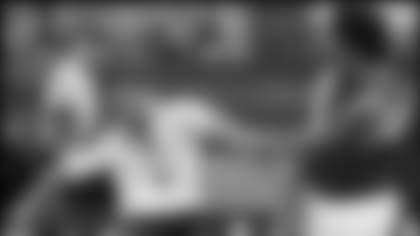 But across the pond, the power of the press can lift sports figures to staggering heights. Right now England is immersed in a state of soccer mania thanks to one player. Then again, few in England have ever seen anyone quite like Wayne Rooney.

Rooney, who is still awaiting his 19th birthday, has taken Euro 2004 by storm and is taking his countrymen (and women) along for one heck of a ride. Consider the headlines this morning in London...

THE NEW PELE(The Guardian)

'BOY KING' PUTS ON COMMAND PERFORMANCE(The Independent)

ROO THE MAN(The Daily Mirror)

LET'S GO ALL THE WAYNE(The Daily Telegraph)

Rooney entered Euro 2004 as a bit of a curiosity. He was known as a flamboyant young striker with a bit of a temper. Rooney scored nine goals this past season for Everton, who is one of three teams competing in the Copa de Tejas at Reliant Stadium on July 29 and Aug. 1.

But in the past week, Rooney's Q rating has skyrocketed to nearly David Beckham-like proportions. Last week against Switzerland, Rooney became the youngest player to ever score a goal in the European Championships, hitting the back of the net twice. Yesterday against Croatia, he matched that feat with two more goals in a 4-2 win that propelled England into the quarterfinals, where Rooney and company will face host Portugal.

To his credit, Rooney is doing his best to keep everything in perspective. After all, the Englaish press can be your best friend -- and biggest foe.

"I just go out there and play my normal game," Rooney said afterwards. "I thought the team played well."

Indeed. England is thinking Rooney could lead them to a coveted Euro title, one they have never won.

"What can I say about him that hasn't already been said?" England coach Sven-Goran Eriksson said. "He was absolutely fantastic. He deserves all the attention and all the front page headlines.

"I sometimes feel I shouldn't say too much but he has been absolutely incredible."

After Euro 2004, Rooney is scheduled to join Everton in Houston to face Mexican clubs Pachuca and Club America. Click here for ticket information.