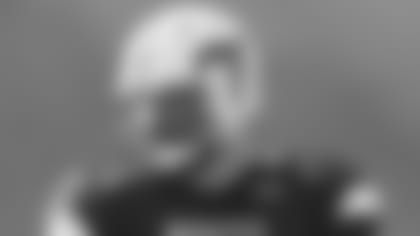 *This article is part of the Warehouse Pool Supply Path to the Draft coverage.
MOBILE, AL--Wednesday morning the North squad practiced at Ladd-Peebles Stadium in preparation for Saturday's Senior Bowl. The following are some miscellaneous notes about the NFL hopefuls.
-With an acrobatic catch up the left sideline, Kansas State wide receiver Chris Harper (6-0, 228) drew oohs and ahhs from the crowd. Harper skied up to corral a high pass, and kept both feet in.
-SMU defensive end Margus Hunt  (6-8, 277), at times, was able to get pressure on the passer during team drills. After Wednesday's practice he said his height might sometimes allow shorter opponents to get under him and disrupt his leverage.
-Hunt, who set the NCAA career record in blocked kicks with 17, was modest when asked about his abilities in that department, and gave credit to his teammates.
-Texas wide receiver Marquise Goodwin (5-9, 179) was strikingly fast in pass-catching drills. He believes his speed gives him an advantage over the other receivers in Mobile this week.
-Quarterback Mike Glennon (6-6, 220) of North Carolina State showed nice arm strength and touch on a crisp spiral up the right sideline to Elon's Aaron Mellette (6-2, 216). Glennon hit Mellette in stride, who was tightly covered by a cornerback, with a safety converging from midfield. The pass play went for approximately 45 yards.
-Michigan's Denard Robinson (5-10, 196) played quarterback in college, but has practiced with the wide receivers all week. Today, however, was the first day he wasn't wearing a yellow quarterback jersey.
-Harvard fullback Kyle Juszczyk (6-1, 248) was a rugged ball-carrier when given the opportunity, and bowled over USC safety TJ McDonald (6-2, 211) during team drills.
-Missouri Southern State's Brandon Williams (6-2, 341) has shown excellent strength for the bulk of the practices, but he employed a swim-move to quickly get past an offensive lineman. During team drills, he teamed with SMU's Hunt a few times to help collapse the pocket and put pressure on the passer.
-Left tackle Eric Fisher (6-7, 305) of Central Michigan did the pushing around on Wednesday, as he'd done the previous two days as well. He routinely walled off his opponent and held pass rushers at bay. During one interaction, he took Texas' Alex Okafor (6-4, 261) to the ground.
-In the span of four or five plays, North Carolina defensive lineman Sylvester Williams (6-2, 313) used a spin move to shoot up the middle and get in the quarterback's face, then later got underneath Notre Dame's Braxston Cave (6-3, 304) and drove him straight back five yards.
twitter.com/DoughertyDrew