Silver and black. The colors say it all.

The Oakland Raiders are one of the most storied franchises in the National Football League. Raiders teams have won championships. Raiders players are in the Hall of Fame. Raiders fans are, well, scary.
But that's really not the issue.
The Texans (1-2) have Oakland (2-1) visiting Houston, and even though a few crazy chain-clad pirates may make the trip, it will be a favorable crowd.
A win Sunday and a chance to make it two in a row has the locker room buzzing.
"It's a nice feeling and once you (win) a couple times then you realize that you can do it. That's all we need," Texans quarterback David Carr said. "That's all this team needs. A young team like us that's all we need is a little bit of confidence and that's all."
The Buccaneers and Raiders have an interesting history – former coaches, former players, Super Bowl rematches, hatred. It's all there. But the game was not the close match up everyone wanted or necessarily expected.
Oakland jumped out to a 13-6 lead at half time and ran up 17 points in the third quarter to put the game out of reach.
Cornerback Phillip Buchanon returned an interception 32-yards for a touchdown and Kerry Collins threw for a score. Running back Tyrone Wheatley had his best outing of the year, rushing for 102 yards and a touchdown.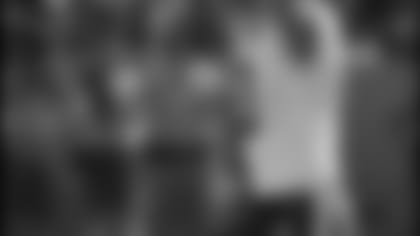 Kris Brown kicked three field goals, including a 49-yard game-winner with two seconds remaining. The Texans sacked quarterback Trent Green twice to force a Chiefs punt with 2:18 remaining and marched 47 yards to set up the field goal.
Brown was named AFC special teams player of the week.
Carr overcame a sluggish start to throw for 233 yards and a touchdown. Andre Johnson led the team with four catches for 96 yards and running back Jonathan Wells came in for an injured Domanick Davis to rush for 37 yards and make a third-down catch to keep the game's final drive alive.
THE SERIES:The teams will meet for the first time Sunday.
TEXANS ON DEFENSE:So are the Raiders as good with Collins at quarterback? The team may actually be better.
Starter Rich Gannon broke a vertebrate in his neck Sunday and will miss at least six weeks.
Collins has a younger, and thus, stronger arm. In his 10-year career, Collins has completed 330 passes for more than 20 yards. Gannon has completed 319 in seven more years as a quarterback.
"Every team's a different team, but Kerry's a veteran quarterback that has a lot of games under his belt," Texans head coach Dom Capers said. "To me it looks like a typical Raider team. They've always wanted to throw the ball down the field and Kerry Collins gives them the ability to do that."
The Raiders love to go deep, averaging 241 yards per game through the air.
"They've got a lot of speed on their team," Texans defensive coordinator Vic Fangio said. "It's a downfield passing game attack, power runs. It's very similar to what Norv Turner has done everywhere he's been and a little bit of the Raider tradition of throwing the ball down field."
The Raiders present more than one personnel challenge for the Texans. Oakland circulates players in and out of the game, splitting time between three running backs and four capable receivers – Jerry Rice, Jerry Porter, Doug Gabriel and Ronald Curry.
Porter leads the team with 173 yards. Curry leads the team with two touchdowns. Rice had his streak of consecutive games with a catch broken earlier in the season, but can never be left out of a game plan.
Rice's career numbers? 1,523 catches, 22,515 yards, 194 touchdowns.
"The guy's a monster and he always has been," Texans cornerback Dunta Robinson said. "Like I said, for somebody to play football for 19 years … I can't even think that far right now. That's amazing.
"I think I'll watch him and get mesmerized during warm ups. When the clock starts it's time to play football and you know you have to put all that behind you."
At running back Turner calls upon Wheatley, second-year pro Justin Fargas and free agent acquisition Amos Zeroeue.
Wheatley upped his carries to 39 Sunday night. Zeroeue and Fargas have 15 and 13 carries respectively. All three average 3.5 yards per carry or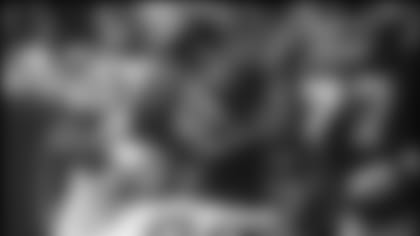 "Those guys, all of them do something different," defensive end Gary Walker said. "Wheatley is fast and strong and big. Then you've got Fargas, he's probably the fastest of the bunch. Then they've got a great fullback blocking for them. They've got great skill positions. They've got a good offensive unit.
"You want to know who's carrying the ball. Tyrone Wheatley, he's 240 pounds. You got to keep the pads on when you tackle him. We're going to do what we need to do and try to do it for 60 minutes."
SPECIAL TEAMS: Welcome to the battle of the punters.
Oakland punter Shane Lechler leads the AFC in punting average 48.1 yards per kick, with opponents returning the ball for an average of about seven yards.
Texans punter Chad Stanley doesn't have sparkling numbers, but his and the rest of the special teams effectiveness is unquestioned.
All-Pro return man Dante Hall was forced into three fair catches Sunday against the Chiefs, returning only one kick for 11 yards.
Stanley has punted eight times on the year. Of the eight, two were returned, five were fair catches. Three have been placed inside the 20-yard-line.
In terms of coverage, the Texans have another stiff test in Buchanon. The three-year veteran has returned three kicks for touchdowns in his career and has an eight-yard average this season.
The Raiders have used five different players as kick off returners, relying heavily on reserve wide receivers Gabriel and Carlos Francis. Gabrial returned a kick 64 yards last week and averages nearly 30 yards per return.
TEXANS ON OFFENSE:In retrospect the Texans have had it easy when it comes to defenses in the first three weeks of the season.
The Raiders are ninth in the league in total defense and sixth against the run. Conversely, the Texans are coming off one of the worst rushing performances of recent memory – 26 attempts for 76 yards against the Chiefs.
Oakland is holding its opponents to 3.4 yards per rush thanks to some veteran defensive linemen, including Ted Washington and Warren Sapp.
"I think anytime you come in with a team that's aggressive as they are up front you have to be able to run the football," Carr said Wednesday. "You can't just sit back there and drop back, they're going to kill you. You're going to get sacked nine or 10 times if you just try and drop back and pass against them. We're going to have to establish a running game. That's something we're going to be very focused on this week trying to do."
Sapp and Washington are a combined 665 pounds with 23 years of NFL experience. Sapp has four tackles this season but is more known for his intimidating nature. Washington, long regarded as one of the league's best run stoppers, has four tackles.
With 11 sacks in three games the Raiders are adept at getting after the quarterback. The Texans have had trouble in the protection department, with Carr on track to be sacked 53 times this season.
Defensive end Tyler Brayton leads the Raiders with 2.5 sacks.
The Raiders run a 3-4 defense, but much like the New England Patriots (defensive coordinator Rob Ryan grabbed two Super Bowl rings with New England) have no problem changing up to a 4-3. Look for outside linebacker DeLawrence Grant to drop onto the line in some situations.
A converted defensive end, Grant is second on the team with two sacks.
The Raiders other linebackers Travian Smith, Danny Clark and Napoleon Harris have performed well this season. Smith and Harris are battling back from injuries. Clark is leading the team in tackles.
Their athleticism works well in a 3-4 or a 4-3.
Sapp, who was primarily a defensive tackle at Tampa Bay has made the adjustment well.
"I'm a little farther away from the quarterback than I've ever been but it's for the betterment of the defense," he said. "We have some different calls, some different coverages that we send only three guys rushing and sometimes it's a little different than that. It feels like two sometimes. It's just one of those deals where the defense is working so I really don't have a problem with whatever they ask me to do."
Carr got off to a slow start in Kansas City, throwing an interception in the end zone on the game's opening drive but rallied for the fifth fourth-quarter comeback of his young career.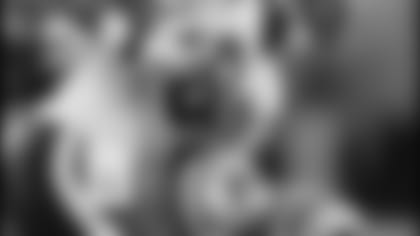 The Raiders secondary will be less forgiving.
Charles Woodson and Buchanon are two of the quickest, most athletic cornerbacks in the league. Woodson was a Heisman Trophy winner. That should speak enough of his athletic ability.
The new coaching staff in Oakland appears to have breathed new life into the four-time Pro Bowler. He had just one sack and three interceptions last season, but has started 2004 with two sacks, 15 tackles and a pass defensed.
Woodson has been spotted playing safety in some situations and will draw one-on-one match ups with Johnson during the game.
"He played a few snaps at safety in the Pittsburgh game," Turner said. "He may have played a couple I guess in the Buffalo game. It's something that we're going to have as part of our package and it's something we'll use when it's appropriate, when it fits best in what we do … Against Tampa that was the best defense we could play and put Charles in the position to make a lot of plays."
His versatility is a strength for Oakland, but starting safeties Ray Buchanan and Marques Anderson will see plenty of time.
Buchanan comes to the Raiders from the Atlanta Falcons, bringing 47 career interceptions. He's also durable, having a string of 140-straight starts snapped due to injury last season.
Turner said not to look for either corner to draw exclusive coverage on Johnson.