Sunday's game in Denver will feature two teams headed in opposite directions. Two-game winning streak meets two-game losing skid.

So while the forecast temperature for Denver for the Texans-Broncos game may be 64 degrees, the action promises to be much hotter.
"They've lost two games in a row and are playing at home," Texans quarterback David Carr said. "They don't want to lose to us. This is going to be as tough a game as when we went in to Kansas City and they were looking at 0-3. We're just going to have to be ready."
The Texans won that game in Kansas City because of focus. But it will take a different kind of focus heading to Denver this weekend.
The kind that comes with success.
"This week we have a totally different challenge," Texans head coach Dom Capers said. "We have to go on the road and play a tough Denver team in their stadium. The challenge for us is we've got to come in on Wednesday, put this game behind us, and totally focus on what's in front of us.
"So much of this game is like walking a tight rope. You can't look to the left or right or too far down the road or you fall off that tight rope."
Plummer has now thrown for more than 300 yards in eight career games. He has won only two. He also threw three interceptions Sunday, leading to 10 Falcons points.
The Broncos jumped out to a 14-3 lead over the Falcons but allowed scores on two straight possessions and were forced to play catch up for the rest of the game, hence Plummer's inflated numbers and receiver Rod Smith's 208-yard and a touchdown performance.

Newfound star running back Reuben Droughns was limited in the comeback effort, finishing with 49 rushing and 63 receiving yards.

The Broncos (5-3) defense allowed the Falcons to convert six of 13 third down attempts. Michael Vick ran for 115 yards and threw for 252 becoming the first player in NFL history to throw for 250 yards and rush for more than 100 yards in the same game.
Denver started the month as the best defense in the league, but has allowed an average of 232.5 passing yards and 164 rushing yards in two straight losses.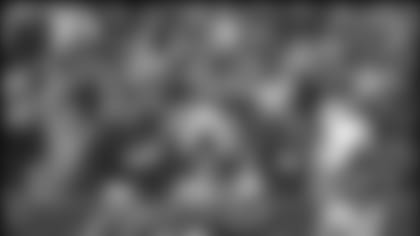 Carr was an efficient 26-of-34 for 276 yards and a touchdown in the win, but the defense stole the show, keeping the Jaguars out of the end zone for the first time all season.
The group limited Jacksonville to 39 rushing yards – the lowest in team history.
Cornerback Demarcus Faggins picked off Byron Leftwich in the closing minutes and raced 43 yards for a game-clinching touchdown. Linebacker Kailee Wong also recorded his second interception of the season, the fifth of his career.
THE SERIES:The Texans lost 31-17 at Denver during the preseason.
Carr went 8-of-13 for 114 yards and a touchdown to Derick Armstrong in about a half of work. But most impressively the Texans marched 76-yards down the field for a score on the opening drive.
The Broncos are 2-0 all time in the preseason against the Texans.
TEXANS ON DEFENSE:The Broncos offensive line has been making plenty of headlines for all the wrong reasons.
Two weeks ago right tackle George Foster threw a "cut" block on Bengals defensive tackle Tony Williams. The play was perfectly legal, but the low hit broke Williams' ankle and ended his season.
Criticism of Denver's blocking techniques arose almost as quickly as the play occurred.
"They work very well as a unit," Texans defensive tackle Seth Payne said of the offensive line. "They're very disciplined. They do a good job of getting guys running one direction and washing (defenders) away from the cutbacks. So it's really just a matter of having good athletes that are very disciplined.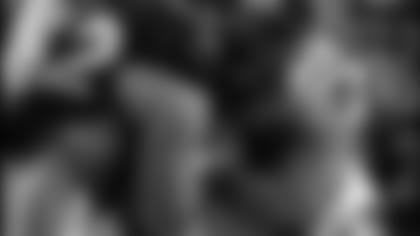 "A lot of teams in the league have adopted their blocking scheme so you see more of it now. When I was a rookie I came in and played them in the playoffs and they killed me because I didn't know what was going on. But now we practice against it everyday with our guys. It's more common, but they're still the best at doing it."
Payne added he did not see much cut blocking in film of the Broncos. Other player echoed his sentiments saying that it is simply "not a big deal."
Controversies aside, the Broncos line have allowed only six sacks this season and are a large reason why four rookie running backs have had 1,000-yard seasons in head coach Mike Shannahan's tenure.
The line is smaller than most in the league with an average weight of 286 pounds, but very comfortable within the zone blocking scheme the team employees.
Zone blocking calls for the side of the line the play is being run to "man" block, while the back side, cuts back to create additional running lanes.
Quentin Griffin started the season at tailback but was put on injured reserve last week after tearing his right anterior cruciate ligament on a kick off return at Cincinnati. He had already lost the starting job to Droughns, who leads the team with 558 rushing yards.
The Broncos are sixth in the league in rushing offense, but are next to last in rushing touchdowns (3).
Denver obviously gets most of its scoring done through the air but can be shut down if made one dimensional. The Texans defense had such an outing against the Jaguars, holding them to 39 yards on the ground.
Of course, Denver is very capable of succeeding in the passing game.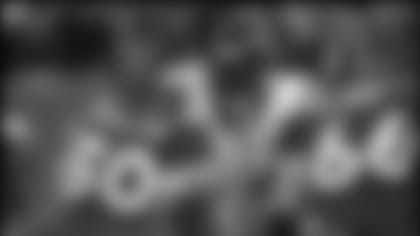 Plummer's 499 yards against the Falcons were the most in Broncos history. The 567 yards of total offense was also a team record.
Smith leads the team with 608 yards, but third-year pro Ashley Lelie is quickly emerging as one of the best deep threats in football. He leads the team with four touchdowns.
Four of Denver's top five receivers average more than 14 yards per catch.
Plummer also captained scoring drives of 69, 80, 73 and 72 yards against Atlanta. The team could have scored more but penalties hampered progress.
The Broncos had six penalties on the first two drives of the third quarter alone. Every drive without a penalty, ended in a score.
"One thing we've got to do is really get better on our penalties," Shannahan said. "The first six games we were in the top five in penalties. The last two games we've been in the bottom five."
The Texans defense is playing the best it has all season, allowing opponents to convert only 32 percent of third down attempts in the last two games. The Texans also have not allowed a touchdown in six quarters and have more interceptions (6) in the last two games than the first five games combined.
SPECIAL TEAMS:Denver kicker Jason Elam is one of the best in the business and in the thin air of INVESCO Field at Mile High little is out of his range.
Elam has a career long of 63 yards and connects on 79.5 percent of his field goals. He has missed only five kicks inside of 20 yards in his career and made four of his last eight outside of 50 yards.
Of course, Kris Brown is having a solid season of his own.
The Texans kicker made two field goals against Jacksonville – his fifth multi-field goal game of the season.
As for the return game, the Broncos lost a stud when Griffin went down for the season. Droughns has returned 12 kick offs on the season with a 25.8 yard average.
Smith has returned six punts for a 12 yard average. Pro Bowl cornerback Champ Bailey can also return punts in a pinch.
Broncos special teams are allowing an average of more than 12 yards per punt return and nearly 23 yards per kick return.
TEXANS ON OFFENSE:This game may hinge on which Broncos defense takes the field. Through eight games Denver has been plagued by both injuries and underachievement.
Safety John Lynch left the Atlanta game with a bruised hip and did not return. He will be out from two to four weeks with a stress fracture to his tailbone. The Broncos are already without defensive end Trevor Pryce who will miss a few more weeks recovering from back surgery.
In Pryce's absence, the Broncos defensive line has taken on revolving door-like characteristics. The biggest contributor at the defensive end position has been Anton Palepoi.
Palepoi signed Sept. 22 to help with injuries and has the only two sacks registered by defensive ends in the last five games. Palepoi had two sacks in a 31-3 win at Oakland.
Of course, maybe a lack in numbers just makes the Broncos more dangerous.
"I watch them on film and I don't see a slump," Carr said. "There has been a couple of plays made against them but they're as good a defense as you could play. We played in the preseason and they matched up with us well. We made some plays there but they're solid."
Holes left in the secondary from injuries like Lynch's may be the most advantageous to the Texans offense.
Teams routinely double Texans receiver Andre Johnson with a corner and a safety or at least flop an extra defender to his side of the field. Lynch's replacement, Nick Ferguson is experienced but will be starting his first game since Dec. 21 of last season.
Johnson is fourth in the league with 665 receiving yards but Jabar Gaffney started in place of Corey Bradford Sunday and pulled in five passes for 88 yards. Bradford had three catches and a 15-yard touchdown reception.
All three can't be covered by Bailey.
But he certainly has the ability to shut whoever he is covering down. The Broncos have mixed it up, using Bailey not only on offense as a receiver but also in the second and third corner slots.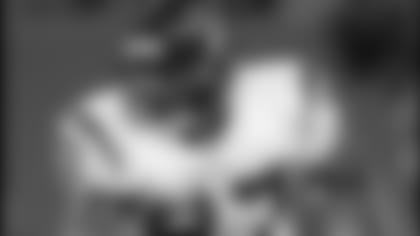 "Champ Bailey is an outstanding player," Capers said Wednesday. "There's no question. If you ask any player to lock on one-on-one the whole game, that's a big task. We'll be aware of where he is but I don't' think that will change our whole strategy. He's a good player and we feel we have good players going against him."
Historically the Broncos secondary has not allowed many scores but opponents have scored six passing touchdowns this season, two of which came last week against the Falcons.
At linebacker the Broncos are young but talented.
Rookie D.J. Williams adds to a growing list of linebackers to come out of the University of Miami. He has been a starter since the beginning of training camp and is joined by veteran middle linebacker Al Wilson and Donnie Spragan.
Williams and Wilson have combined for 97 tackles and two sacks thus far.
The Broncos allow 106 rushing yards a game but gave up 115 yards to Vick alone last week. The Texans, who average 3.3 yards per carry, look for similar success in the run game.
"I think we've got to keep getting Domanick Davis and Jonathan Wells involved," tight end Billy Miller said. "That's when our offense will really start clicking. I think right now everybody's pretty excited because of the passing game but without a running game people start dropping eight guys so we've got to get the run game going."