While the so-called experts break down this year's wide receiver class, with the majority labeling it "thin" and "weak," the fact remains that more wideouts could be drafted this year than any other position.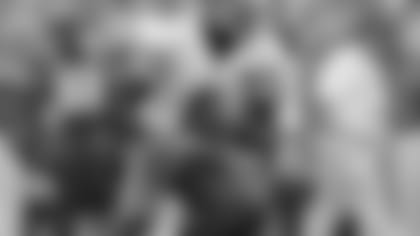 According to NFL.com, 305 wide receivers – the most of any position – have been drafted since 1998. In the past two years, 13 of them were selected in the first round, including a record seven in 2004.
This year, only two wide receivers – Florida's Chad Jackson and Ohio State's Santonio Holmes – are slated to be chosen in the top 32. But don't rule out a quality receiver class just yet. Over the past 10 years, 45 wide receivers were selected in the first round, while a whopping 79, including the Arizona Cardinals' Anquan Boldin, Cincinnati Bengals' Chad Johnson, Pittsburgh Steelers' Hines Ward, Dallas Cowboys' Terrell Owens and Carolina Panthers' Steve Smith, were taken in the second and third rounds.
The draft frenzy ostensibly is focused on a particular running back, two quarterbacks and a defensive end, but that doesn't mean the receiver class is starving for talent. Jackson and Holmes were two of college football's premier receivers in 2005, and both anticipate success at the next level.
Jackson (6-1, 213) is expected to be the first wide receiver selected, with most mock drafts projecting him at the 15 th pick to the Denver Broncos or 16 th slot to the Miami Dolphins. The underclassman improved dramatically in his three seasons at Florida, and caught 88 passes for 900 yards and nine touchdowns in 2005.
A natural athlete with good size and sure hands, Jackson is considered raw in some respects, but his playmaking ability is unquestioned. At the Indianapolis combine, his stock rose after he ran 4.32 and 4.36 in the 40.
Also a junior, Holmes (5-11, 188) enjoyed an impressive career in Columbus. He averaged a touchdown every 5.6 receptions in his collegiate career, amassing 25 touchdowns in only three seasons. The former Buckeye averaged a flashy 18.4 yards per reception while scoring 11 touchdowns on 53 catches for 977 yards in 2005.
His main drawback is his size. Holmes needs to gain strength, but what he lacks in weight he makes up for in toughness. A few mock drafts have him listed as the first wide receiver chosen, but look for him to go somewhere in the second half of the first round.
Another receiver with first-round potential is Miami's Sinorice Moss (5-8, 185), the younger brother of Washington Redskins wideout Santana Moss. Sinorice has been plagued with injuries during his career, but put together a solid season last year with 614 receiving yards on 37 catches with six touchdowns.
Another small wideout in the mold of his brother and the Panthers' Smith, Sinorice improved his stock with three catches, including a 30-yard touchdown grab, at the Senior Bowl in February. Among the fastest players in the draft (he ran a 4.38 40 at the Combine), Moss might be selected high in the second round.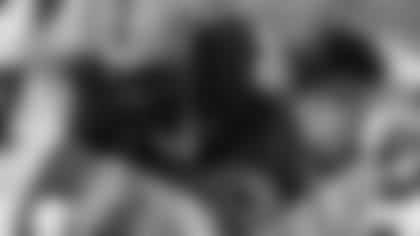 Arizona State's Derek Hagan (6-2, 205), who holds a Pac-10 record with 258 career catches, also should be drafted on Saturday. Hagan was a potential first-rounder after his senior year, but his stock dropped slightly because of sub-par performances at the Senior Bowl and scouting combine.
Rounding out the top prospects, Notre Dame's Maurice Stovall, Oregon's Demetrius Williams and Western Michigan's Greg Jennings all have enjoyed productive pre-draft outings and could be selected in the late second or third round. Jennings, in particular, has garnered a lot of attention recently for his speed (4.46 in the 40) and explosiveness.