 linebacker Patrick Willis Wednesday, you had to get in line.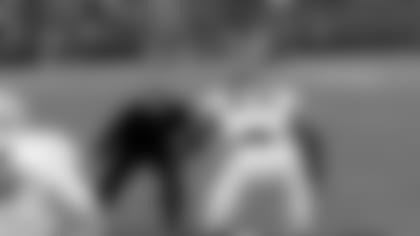 Scouts from the Baltimore Ravens and Kansas City Chiefs pounced on Willis, followed closely by media members from various organizations. After obliging each request, Willis was one of the last players to leave the field and had to be dragged off by a Senior Bowl official.
It's amazing how far a person can come in four years. As a high school senior at Central High School in
Bruceton , Tenn. , Willis wasn't highly recruited. When asked Wednesday why he didn't stay in state and become a Volunteer, Willis' answer was pretty blunt.
didn't want me," Willis said. "I wasn't recruited heavily. Some people didn't even give me a chance to make it one year in college."
Those people are probably feeling a little foolish now. Willis, the reigning Southeastern Conference Defensive Player of the Year, was a consensus All-American as a senior at Ole Miss.
"I got through the first year, then the second, third and fourth, and now I'm here at the Senior Bowl and hopefully I'll be one of the top linebackers taken (in the draft)," Willis said.
Willis did more than merely get through. He started the last 22 games of his
career, collecting an astonishing 265 tackles during that time span. As a senior, while playing middle linebacker for the Rebels, Willis notched 11.5 sacks.
He's likely to be the first linebacker taken in late April, and based on what several scouts said Wednesday, Willis likely will be a first-round pick.
At 6-2 and 230 pounds, there have been concerns over his size. Is he big enough to play in the middle of the field in the NFL?
"I think so, but I think I'm versatile," Willis said. "With the right coaching, I think I can play any position on the field and that's how I want to portray myself. Not as a one-dimensional linebacker, but as an all-around linebacker that can do anything."
A potentially undersized linebacker who dominated SEC competition…that sounds familiar doesn't it? Perhaps NFL teams have learned a lesson from last year's draft in which the Texans were able to grab DeMeco Ryans with the first pick in the second round.
Every team passed on Ryans and paid the price as he led the league in solo tackles to help earn NFL Defensive Rookie of the Year honors. Ryans has said that playing in the SEC helped him make an easy transition to the NFL. Willis is hoping for the same quick learning curve..
"I think it does (prepare me well) because week in and week out, the SEC is physical football, it's fast football and all you hear about is how the NFL is the same and a lot of the NFL is made up of SEC players," Willis said. "But I think the thing about the SEC is that it doesn't just have one thing. It doesn't just possess speed. It doesn't just possess power. It's all of the above."
That's a good way to sum up Willis as a player. Though he's considered small by NFL linebacker standards, it appears as though he's built entirely of muscle. He's clearly seen the inside of a weight room and his speed has been impressive to watch this week. But he believes that speed is just one of his strengths.
"My speed, being able to go sideline-to-sideline and being able to diagnose plays and just my motivation to be the best in the game - those are my strengths," Willis said.
While Willis' name is well known in football circles, the casual fan is now just beginning to learn about the dynamic 'backer. Willis thinks this week is an opportunity to showcase his ability to people who might not have been watching through some tough times for his teams at Ole' Miss.
"I think so," Willis said. "I'm fortunate enough to be blessed to be one of the guys to come down here and I thank the Senior Bowl people for the invite.
"The last three seasons at Ole' Miss haven't been great, but I enjoyed my time there and I was put there for a reason. If I could go back, I wouldn't change a thing."
Willis is on schedule to graduate in May with a degree in criminal justice. He's taking one class this spring to fulfill his requirements. That may be surprising to some of Willis' childhood friends.
While playing in the NFL always has been a dream for Willis, playing in college and graduating was a goal that came later in life.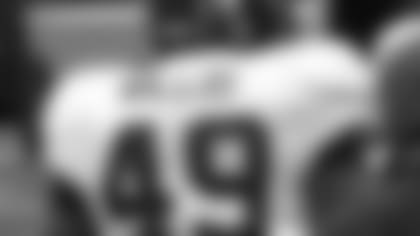 "Ever since I was young, I wanted to play professional ball in the NFL," Willis said. "For the longest time I didn't know college existed. Then I got into junior high and people told me I had to go to school, I had to graduate and then possibly think about that."
Not only is it time to start thinking about his NFL dream, soon it will be Willis' reality.
 schedules in-home visits to recruit for the surrounding areas to coincide with his visit.