Just over a dozen players remain from the Texans' inaugural season of 2002. Many have moved on, some have retired, but there's one player who's been in
from the beginning, but hasn't seen the field for over a year.
Kailee Wong signed with the Texans in March of 2002 ands started the first 52 games of his Texans' career before being sidelined for the season in Week 6 in 2005. Wong will return to game action for the first time since that injury this Sunday when the Texans host the Jacksonville Jaguars at Reliant Stadium.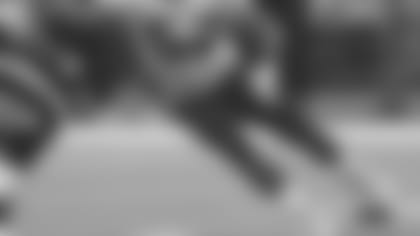 The addition of Wong could be in the nick of time for a defense that is ranked last in the NFL and could use some playmaking ability and experience. Wong brings both to the table as a nine-year veteran, but he thinks his experience is what the Texans will draw on most come Sunday.
"I think experience is the biggest thing," Wong said when asked what he will provide most. "Understanding formations, communicating and maybe giving us a little advantage before the snap of the ball."
Texans defensive coordinator Richard Smith hasn't coached Wong before so he wouldn't make any bold predictions as to what fans can expect from one of the few remaining original Texans. However, like Wong, Smith thinks the linebacker's experience is what his defense needs more than anything…and there are other pluses too.
"He's been very attentive in meetings," Smith said. "He's got some great leadership qualities and he's got some experience too where at that position we do lack some experience so from that standpoint it's outstanding. Now how he'll perform, we'll have to see."
's defense, Wong has spent the past few seasons playing in a 3-4 defensive alignment. This season, the Texans employ a 4-3 scheme, but don't expect Wong to have a tough time adjusting, he's done this before.
"I had a lot of fun playing sam linebacker in the 4-3 (at
)," Wong said.  "Actually, a lot of my outside linebacker play is very similar to what you do when you're on the line of scrimmage, so with that being said, I don't anticipate any hard transitions for myself."
Wong was activated for practice Wednesday. As a player who was on the PUP (Physically Unable to Perform) list, after activation he is allowed three weeks of practice before the team either puts him on the active roster or IR. Wong will be put on the active roster before Sunday's game, it's just a matter of paperwork and he says he's ready.
"I do, I feel like I'm ready to go," Wong said. "I think there's always going to be some soreness. I think that's something I just have to deal with."
And since his body is ready to go, Wong doesn't think it should take him long to get his play up to full speed on Sunday.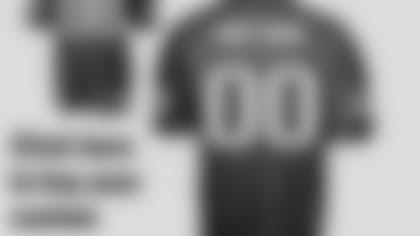 ](http://store.houstontexans.com/product/index.jsp?productId=1865446&cp=2525854)"I know what to do, it's just a matter of me going out there and doing it full speed," Wong said. "As far as the scheme, I understand what to do.  I understand how the defense works. I understand all that stuff.  It's just can I go out there and execute my technique and get the job done."
As a veteran and as a player that has recorded over 100 tackles in a season twice, execution shouldn't be a problem for Wong. He agreed.
"I think if I was coming in here as a first or second year guy, it could be a problem," Wong said. "But I'm confident having seen a lot of plays in game situations. I'll be able to pick back up pretty quick."
When Wong was lost for the season a year ago some wondered if he would ever make it back to field. As a seasoned veteran who had little to prove, some believed he may lack the mental fortitude to return to NFL action. He knew otherwise.
"No, there wasn't (any doubt) in my mind," Wong said. "There was in other people's minds. I think that's a known fact, but in my mind I really felt that if anyone could do it, I could do it just because I knew I would be willing to put in the work to get it done."
Unlike many of us who dream of a paid vacation, Wong said he's been itching to get back on the football field for months. He didn't really enjoy his time off.
"It was real hard, there's not about that," Wong said. "This is what we love to do. Guys who play football, this is what we love to do. We're kind of gluttons for punishment and with that being said, I really missed it. I missed being out there with my teammates."
Starting Sunday, Wong won't be missing anything dealing with football anymore.