After more than 500 hopefuls showed up to the 2010 Texans Cheerleader Tryouts presented by Miller Lite, 45 women remain.
(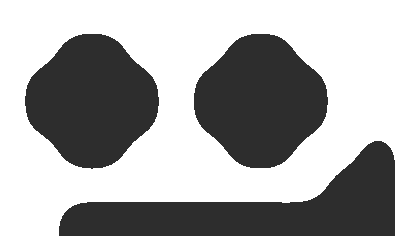 Those finalists were selected after two grueling days of competition on Saturday and Sunday at the Methodist Training Center, the Texans' indoor practice field across the street from Reliant Stadium.
"I'm very excited about this year's finalists," cheerleader services manager Alto Gary said. "The new word this year is they have 'swag.' We have a very talented and beautiful group, so it's going to be interesting for me to cut it down to whatever comfortable number we can get."
Gary said that her final 2010 squad will consist of 25-35 members. The finalists will perform at the 2010 Texans Draft Party presented by Miller Lite next Thursday at Reliant Stadium, which will give Texans fans a chance to vote on their favorites and Gary a chance to see potential squad members in action.
The squad will be announced live on Texans TV on April 27.
"We'll see if they work well with each other, let a couple of personalities come out and then go from there," Gary said of what she's looking for in the next two weeks. "Dance ability is obviously important. Are they teachable? They don't have to be the best dancer in the world, but are they teachable and are they entertaining?"
Among the remaining finalists are 21 Texans Cheerleader veterans, including 2009 swimsuit calendar cover girl Andrea. A couple of fan favorites such as Randi, who represented the Texans at the 2009 Pro Bowl, did not return.
Tryouts had a Hollywood feel this year as, for the first time, they began at night. Contestants were welcomed into the Methodist Training Center with a red carpet, on which they did live interviews with Texans TV on their way in to the facility.
"I think having it at night makes it way more exciting with kind of a theme going on," Whitney, a rookie Texans Cheerleader in 2009 and one of this year's finalists, said before tryouts. "It makes it so much better."
The first round began after taped 'good-luck' messages from U.S. soldiers overseas and from Miami-based rapper Pitbull. Contestants performed a mostly-freestyle routine in front of 250 scrutinizing judges, including Texans wide receiver Jacoby Jones and defensive end Connor Barwin.
"I think I did great," cheerleader hopeful Nicole H., another finalist, said. "I did a little shaking and stuff, Texans-style, and then I busted out some karate to show off my black belt. So I think it went well."
After the first round, the contestant pool was trimmed down to 200 once votes from the judges were tallied. Gary and a team of choreographers cut it down to 95 semi-finalists after Round 2 before selecting the final group, which will compete next week for a spot on the 2010 squad.
"You just have to put it all out there on the line, give it all you can and hope for that yes," veteran Texans Cheerleader Candy said.
*To print your ticket to the 2010 Texans Draft Party presented by Miller Lite, click here. *