Germain Ifedi grew up as a Texans fan just fifteen minutes from NRG Stadium.
The 6-6, 234-pound Texas A&M offensive lineman still recalls watching Houston's 2002 inaugural win against the Dallas Cowboys. To be drafted by his hometown team would be something special.
"It would mean everything," Ifedi said.
Last season, Ifedi was able to play at NRG Stadium when the Aggies opened their season against Arizona State in the Advocare Kickoff game.
"It was great, I relished the opportunity even if I never play there as a Texan," Ifedi said. "Just being able to play there in college, that's always been a dream of mine."
Ifedi still follows the Texans and recently had the opportunity to meet All-Pro left tackle Duane Brown.
"I've been watching Duane Brown since they drafted him and his first game," Ifedi said. "I got a chance to meet him and connection with him through a mutual friend. He's a great offensive lineman and a pillar in the Houston community and a great guy to be able to talk to. We have different builds and different skill sets, but I definitely try to model some of my game after his."
The Houston-born and bred Ifedi attended Westside High School, and was rated a four-star recruit by multiple outlets including ESPN and Scout.com. His mother is a parole officer and a part-time nurse while his father works for United Airlines. Ifedi says he credits his parents for instilling in him the importance of hard work.
He hopes it pays off these next few months for the NFL team that drafts him.
Ifedi wants to continue the Aggie tradition of being an offensive lineman selected in the first round: Luke Joeckel (No. 2 overall in 2013), Jake Matthews (No. 6 overall in 2014), Cedric Ogbuehi (No. 21 overall in 2015). He'll meet with NFL teams this week at the NFL Combine and show them he can be a playmaker with a diverse skillset.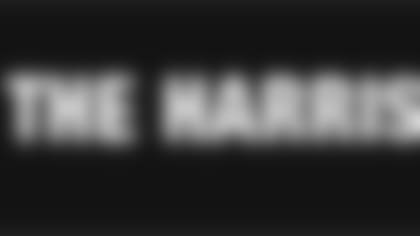 ](http://www.houstontexans.com/news/draftprospectreport.html)
"Just the player I am, the football intelligence, the aggressiveness and nastiness I play with, the versatility I bring to the field, a lot of things you want in an offensive lineman, I think I bring to the table, the leadership aspect, everything you want I think I bring to the table," Ifedi said. "I believe they'll believe the same thing."
Despite a disappointing 8-5 finish for Texas A&M in 2015, Ifedi felt that he had the best season of his career. The redshirt junior, who started three years mostly at right tackle, won't limit his options when it comes to playing tackle or guard.
"I like both positions," Ifedi said. "I play both positions and I think I've excelled at both positions. I don't prefer either one. Wherever they want me to play, I'll play and enjoy it."
The NFL Combine is currently underway with offensive lineman taking the field for drills on Friday.
Check out photos from the 2016 NFL Scouting Combine held at Lucas Oil Stadium in Indianapolis on Wednesday.