The quarterback class of 2006 may not be as deep as in previous years, but the top three signal-callers could be the first trio to be selected in the top 10 since 1999, when Tim Couch, Donovan McNabb and Akili Smith were selected by the Cleveland Browns, Philadelphia Eagles and Cincinnati Bengals, respectively.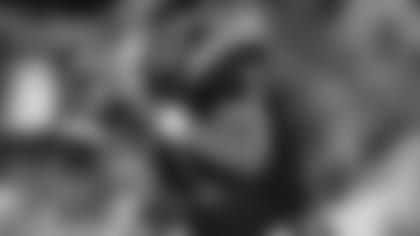 When it comes to analyzing this year's crop, it can be divided into two groups: "The Big Three" and everybody else. University of Southern California's Matt Leinart, Texas' Vince Young and Vanderbilt's Jay Cutler are all locks to be gone midway through the first round. The next quarterback might not be chosen until as late as the third round.
Leinart, 6-5, 225 pounds, won't wow people with arm strength or mobility, but his track record of winning (two national championships), sharp decision making, and clutch performances make him a unique and valuable prospect.
In his career with the Trojans, Leinart threw an astounding 99 touchdowns with only 23 interceptions. But the more important stat, and arguably the most impressive, is his unprecedented 37-2 record as a starter.
Early talk had Leinart landing in the Big Easy, but after New Orleans signed free agent Drew Brees, the picture became muddled. The most logical future homes for Leinart seem to be the Tennessee Titans (#3 overall) to reunite with former USC offensive coordinator Norm Chow, or with the New York Jets (#4 overall), to replace the oft-injured Chad Pennington.
Young's stock will never be higher. After leading Texas to the 2005 national championship over Leinart's USC squad, Young (6-5, 233) decided to bring his game to the NFL a year early. His mobility, arm strength, size and leadership ability indicate that he's ready for the biggest stage. But there are doubts surrounding Young's sidearm delivery and lack of experience taking snaps from under center. In head coach Mack Brown's offense, Young lined up in shotgun formation many times.
Despite his unorthodox throwing, though, Young completed 65 percent of his passes last year, threw 26 touchdowns and was intercepted only 10 times while becoming the only quarterback in NCAA history to pass for 3,000 yards and rush for 1,000 yards in a season. His most impressive feat was his 467-yard (267 passing, 200 rushing) dismantling of a stout USC defense in Texas' 41-38 Rose Bowl victory.
Young has worked out for various NFL teams, including the Texans, Titans, Oakland Raiders and Minnesota Vikings. Like Leinart, Young's most apparent suitors seem to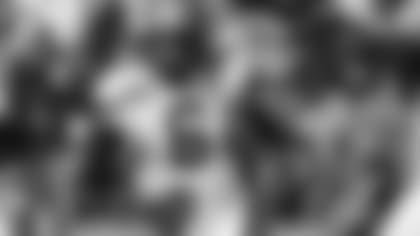 be the Titans and Jets, with teams like the Green Bay Packers, Raiders, Arizona Cardinals, Baltimore Ravens and Vikings trailing as outside possibilities.
In each of the recent drafts, there seems to be a quarterback prospect that finds his name called in the first round after not receiving a lot of publicity in college.
In 2003, it was Cal's Kyle Boller, who was drafted by the Baltimore Ravens. In 2004, Tulane's J.P. Losman was selected by the Buffalo Bills. This year's candidate appears to be Vanderbilt's Jay Cutler.
His name may not be as recognizable as Leinart's or Young's, but Cutler was able to put up numbers worthy of being named first team all-SEC despite an outmatched supporting cast in many cases. As a senior, Cutler (6-3, 226) led the Commodores to five victories, nearly matching the total of six from his first three years, and threw for more than 3,000 yards and 21 touchdowns.
Cutler has a rifle for an arm, as well as the smarts, work ethic, toughness and leadership that have some people comparing him to Green Bay's Brett Favre. While his decision making and tendency to force throws may worry some, Cutler's upside could make him a good pick for the Jets, Raiders, Cardinals, Detroit Lions or St. Louis Rams.
The talent level at quarterback may decline after the previous three prospects, but that doesn't mean other players won't make their mark in the NFL eventually. Two of the more intriguing talents are seniors: Alabama's Brodie Croyle and Clemson's Charlie Whitehurst.
Croyle (6-2, 206) entered college as the savior for a slumping program and spent the subsequent four years riddled by injuries, including a torn ACL. But after being granted a fifth year by the NCAA, Croyle led the Crimson Tide to a 10-2 record and a Cotton Bowl win over Texas Tech, throwing 14 touchdowns and completing passes at a 60 percent rate.
Whitehurst (6-4, 225) has prototypical size and tremendous accuracy in addition to an NFL pedigree (his father David was drafted by Green Bay in 1977) that would make him attractive to any NFL team. He also holds the record for most games started by a Clemson quarterback and was the active career passing yardage leader in Division I-A at the conclusion of his junior season, amassing more than 10,000 passing yards.
Other prospects that will find an NFL home this weekend include Oregon's Kellen Clemens, Bowling Green's Omar Jacobs, Texas A&M's Reggie McNeal, Toledo's Bruce Gradkowski, Georgia's D.J. Shockley and Northwestern's Brett Basanez.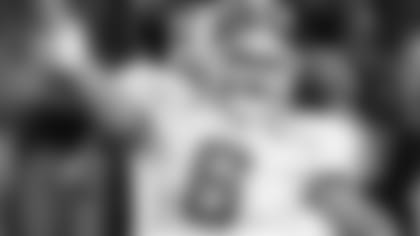 As far as the Texans are concerned, the team doesn't seem to be in need of help behind center given the fact that David Carr's contract option was exercised this off-season and the team signed free agent Sage Rosenfels.
Nevertheless, the Texans have done their due diligence by working out Young, and the team has not ruled out selecting the hometown star. Whether or not Young's talent is too much to pass by is a question the Texans will have to answer on Saturday.