The Houston Texans welcomed back fans and spectators to Training Camp presented by Xfinity at the Houston Methodist Training Center. Check out some of the best moments captured from Camp, from celebrity guests to players' favorite moments.
Fresh from the Olympics, Simone Biles visited her favorite Texan player, safety Jonathan Owens.
Family photos and adorable moments were in full effect during Texans family days at camp.
The stars came out during the Texans lone night practice on Saturday, August 7. Dale Mills, known best as Uncle Dale, from the hit TLC show "Outdaughtered" attended camp with three of his co-workers and even left with an autographed souvenir.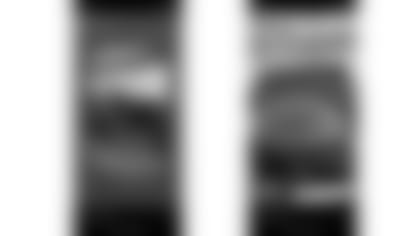 Local rap artist and music producer Cam Wallace was spotted at camp. Earlier this year, Wallace signed a deal with Motown Records and has collaborated alongside Beyoncé, Chris Brown, Slim Thug, Rock City and Lecrae.
TikTok star Sol Carlos was spotted at practice on August 9. Carlos is currently a Nickelodeon 2021 Kids' Choice Awards Mexico nominee in the INSPIRACIÓN category.
Check out some of the best of the rest from training camp: