Quarterback BROCK BERLIN of the Miami Dolphins, safety KEVIN CURTIS of the Houston Texans and kicker DAVID KIMBALL of the Oakland Raiders are the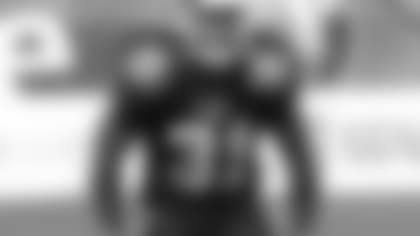 NFL Europe League Offensive, Defensive and Special Teams Players of the Week for games played the eighth week of the season (May 6-7), the league announced today.
Berlin completed 12 of 15 attempts (80.0 percent) for 183 yards with three touchdowns and no interceptions for a 157.1 passer rating to lead the Hamburg Sea Devils to a 38-14 win over the Berlin Thunder.
"I just wanted to come in and do some good things," said Berlin, who did not start the game but entered in the second quarter. "We got into a rhythm and played well."
The former University of Miami star threw two touchdowns (52 and 26 yards) in his first quarter of play, both to New York Jets wide receiver *JAVON WITHERSPOON. *
"Brock Berlin did a real nice job of being in control of the offense," said Sea Devils quarterbacks coach CORY SAUTER.
Curtishelped the Cologne Centurions defeat the Amsterdam Admirals 20-13, ending Amsterdam's six-game winning streak. The safety out of Texas Tech recorded two interceptions, giving him a league-leading four, and five tackles as the Centurions shut down the league's top-ranked offense.
"Our team played very well," said Cologne head coach DAVID DUGGAN. "Our defense came up with some huge plays when we needed them."
Kimball was named Special Teams Player of the Week for the second time in the past three weeks as his 23-yard field goal with two seconds remaining led the Frankfurt Galaxy to a thrilling 16-14 victory over the Rhein Fire in front of 32,172 fans at Commerzbank Arena.
The former Penn State kicker also won the award in Week 6 when he converted a 25-yard game-winning field goal against the Berlin Thunder.
"I was thinking that this kick was basically for our season," said Kimball.
Berlin Thunder defensive tackle DANIEL WATTS was named National Player of the Week. The English lineman made his first start of the season, registering five tackles, one sack, one forced fumble and one fumble recovery.
"I was just out there working hard," said the second-year lineman. "I definitely feel like I played my best game of the year. I went in there and started on defense for the first time ever, so I had to step my game up."