Combine, College, Cereal.
This week, the three C's played a sizeable role in the Texans offseason. Well, of things that begin with C. If free agency and transition tags began with C's, those would definitely be the headliners of this week. But they don't, so….
Combine
Every year around this time, NFL players get a little reminiscent of their college days. Maybe it's the abundance of free time in the offseason, or more likely, all the NFL Scouting Combine and NFL Draft coverage.
Whatever the reason, the throwback pictures have been flowing on social media of fresh-faced, wide-eyed Texans players with dreams of making it in the NFL.
Reid, just one year removed from his Combine experience, is living his best life in reverse.
College
After wrapping up a stellar rookie campaign in the NFL, Reid is returning to college. He's back at Stanford to chip away at a degree in engineering.
Reid decided to use his offseason to rest his body and torment his brain with engineering classes because, hey why not.
Also, J.J. Watt also decided to think long and hard about a hotly-debated topic.
Cereal
That's because Twitter told us that Thursday was #NationalCerealDay
But he persevered and came up with a list:
Side note: In my house, we have a minimum of five of those Watt-approved cereals. They are also all open SIMULTANEOUSLY. Don't get me started on that.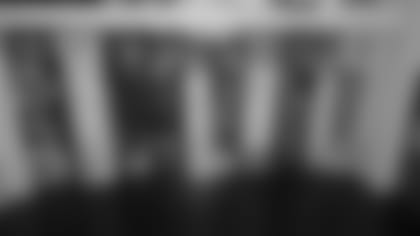 (Actual picture from my pantry)
So Watt's top-ranked cereals have some pretty heavy hitters but the No. 1 spot is still holding strong.