Welcome to this week's DeepSlant Week In Review, where we catch you up on the lighter side of what happened with the Houston Texans.
After a million days, NFL football is back. The Texans are back. J.J. Watt is back.
Naturally, there are a lot of important questions that J.J. needed to answer this week. Like…
Are you ready to play the Bears?
Could you beat a real-life bear?
What was playing a wimpy coach in "Soccer Moms" like?
Did you know Drake was wearing your jersey at Sunday's concert?
What's your favorite Drake song?
DeAndre Hopkins received some new foot bling this week from Adidas and Kanye West: Yeezy Cleats. Yeats. Cleezys. Cleatzys?
They're so precocious, by the way. That means cute, right?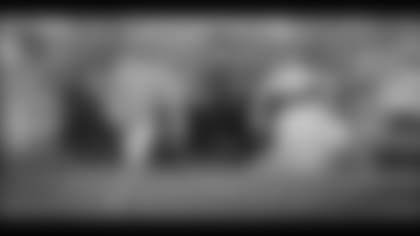 Bill O'Brien took a minute from his press conference to clarify what exactly precocious meant when asked about the Texans' "precocious young receivers." He didn't take English at Brown University, O'Brien claimed, so he thought precocious meant cute or something. Awkward! Good thing he clarified.
What's really cute AND precocious is our new Kid Reporter segment, getting love from NFL Network's "Good Morning Football" this week.
It's all part of the brand new "Texans Buzz" which debuts Saturday night 11 p.m. on ABC-13 (after the late local news.) "Texans Buzz" has players as reporters, kids as reporters, all the fun stuff from the week, and yes, even Superlatives. It's a big, big, show. After all, everything's bigger in Texas, right?
P.S. Kanye, I'm size 9.5 if anyone wants to send me a pair of Yeezy shoes. I'm never too precocious for free stuff.