 The second version of the Harris 100 has been posted for a few weeks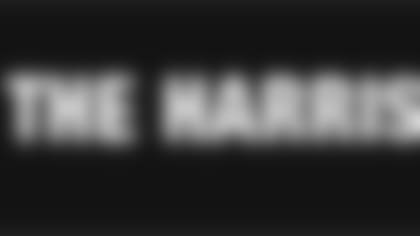 ](http://www.houstontexans.com/news/draftprospectreport.html)
But, 100 players only gets you into the top of the fourth round, so I figured there were plenty of worthy prospects outside the Harris 100. They might not be as well known, obviously, but for NFL teams, they're vital to a teams success.
I don't have to remind you of pick number 199 in the 2000 NFL Draft. That was some guy named Tom Brady. Denver Broncos runningTerrell Davis was the 196th pick in the 1995 NFL Draft. Here in Houston, the Texans added Keith Mumphery and Christian Covington beyond the top 100 picks in 2015 and both saw plenty of playing time as rookies.
With that backdrop, here are a few intriguing tight ends outside the Harris 100.
Austin Hooper, Stanford
Hooper will move into the top 100, but he's as close to a complete Y-TE as you'll find in this draft class.
Stephen Anderson, Cal
Anderson is more receiver than tight end, but can win in the slot against safeties and linebackers.
Jerell Adams, South Carolina
Adams caught the ball so much better in 2015 and that's made him a viable draftable tight end candidate early on day three.
Check out photos of the top 100 players of this year's draft class according to Texans analyst John Harris.