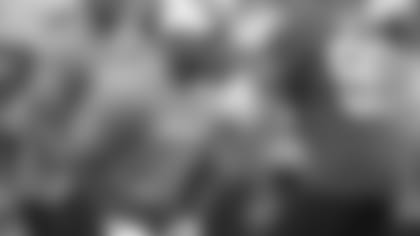 ]( "Texans LT Duane Brown")

HONOLULU – Texans left tackle Duane Brown's coaches and teammates often say he has been playing at an elite level for years – he's just finally getting the recognition.
A first-team All-Pro and first-time Pro Bowler, Brown arrived in Honolulu on Tuesday for the start of NFL all-star week festivities. It didn't take long for him to realize that he belonged.
"The first night, Peyton Manning came up to me and I talked to him," Brown said, referencing the four-time NFL MVP quarterback of the Denver Broncos. "I didn't feel like he would know exactly who I was, but he just told me how great of a player I was. That meant a lot. That's a guy who's been doing it for a long time and will go down as arguably the best quarterback to play the game."
It was a seminal moment for Brown, one that he has earned by becoming one of the best tackles in football over the past few seasons. Brown had just one year of experience at left tackle when the Texans drafted him in the first round out of Virginia Tech in 2008.
Brown has started 76 games in his five-year career, every game possible save for a four-game suspension in 2010. He has been penalized for holding only twice. He allowed anywhere from zero to 2.5 sacks in 2011, depending on the statistical service of choice. Brown anchored the Texans' O-line again this season as the team ranked seventh in rushing and allowed Matt Schaub to be sacked only 27 times, one of the loweset totals in the NFL.
"I really appreciate the fact that I've been acknowledged for good play," Brown said on Thursday after practice at the Hickam-Pearl Harbor joint military base. "I'm just trying to come out here and set an example throughout the week and on Sunday.
"It's been an incredible experience. It's a chance to come out here and enjoy Hawaii. It's raining today (Thursday), but it's still Hawaii. It's a chance to just bond with a lot of guys around the league, especially with my fellow teammates out here. It's just an awesome time."
Among Brown's Pro Bowl teammates in Hawaii this week are the players who line up directly to his right on the Texans' offensive line, left guard Wade Smith and center Chris Myers.
"It's been a lot of fun, man, a lot of fun," Brown said. "That makes this trip that much more special. Coming out here, a part of a great O-line and two of my comrades out here going into battle with me, it's a great feeling."
Brown, who actively engages with fans through social media, has been chronicling his trip with photos on Twitter and Instagram along with his wife, Devon Anjelica Brown. He left HoustonTexans.com with a message to send back to Texans fans in Houston.
"I appreciate all your support," Brown said. "I'm going to continue to send pictures out online so you all can enjoy this experience with me. As soon as this is over, we're getting back to work – getting back to work and looking forward to next year."  
Twitter.com/NickScurfield