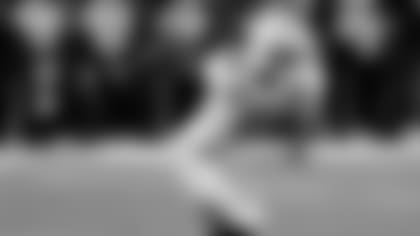 ](Tennessee WR Justin Hunter)



*This article is part of our 2013 Path to the Draft coverage presented by Warehouse Pool Supply
On the first day of the 2013 NFL Draft (April 25-27), we've updated our Mock Draft Survey to find out who the favorite is to be selected by the Texans at No. 27 overall.
As it has been all offseason, wide receiver is the dominant projection. For the first time, trades are also a part of some mock draft projections' of the Texans' pick.
Pick breakdown (36 mocks): WR: 26 (72%), TE: 3 (8%), OT: 2 (6%), TRADE: 2 (6%), DT: 1 (3%), ILB: 1 (3%), OLB: 1 (3%)
Most popular picks: Tennessee WR Justin Hunter 9 (25%), Clemson WR DeAndre Hopkins 7 (19%), USC WR Robert Woods 5 (14%)
Who do you think should be the pick? Leave you input in the comments seciton below.
| | | |
| --- | --- | --- |
| Website (Writer) | Pick | Latest Mock |
| ESPN.com (Mel Kiper) | DeAndre Hopkins, WR, Clemson | April 25 |
| ESPN.com (Todd McShay) | Justin Hunter, WR, Tennessee | April 25 |
| ESPN.com (Scouts Inc.) | Justin Hunter, WR, Tennessee | April 24 |
| NFL.com (Mike Mayock) | Justin Hunter, WR, Tennessee | April 24 |
| NFL.com (Daniel Jeremiah) | Robert Woods, WR, USC | April 25 |
| NFL.com (Gil Brandt) | Robert Woods, WR, USC | April 23 |
| NFL.com (Josh Norris) | Menelik Watson, OT, Florida St. | April 22 |
| NFL.com (Bucky Brooks) | Cordarrelle Patterson, WR,Tenn, | April 24 |
| NFL.com (Charles Davis) | Justin Hunter, WR, Tennessee | April 15 |
| NFL.com (Charley Casserly) | Keenan Allen, WR, Cal | April 19 |
| NFL.com (Matt Smith) | Kevin Minter, ILB, LSU | April 17 |
| SportsIllustrated.com (Peter King) | Keenan Allen, WR, Cal | April 24 |
| SportsIllustrated.com (Don Banks) | Justin Hunter, WR, Tennessee | April 25 |
| CBSSports.com (Rob Rang) | Menelik Watson, OT, Florida St. | April 25 |
| CBSSports.com (Dane Brugler) | DeAndre Hopkins, WR, Clemson | April 25 |
| CBSSports.com (Pat Kirwan) | DeAndre Hopkins, WR, Clemson | April 24 |
| CBSSports.com (Pete Prisco) | Justin Hunter, WR, Tennessee | April 24 |
| CBSSports.com (Jason La Canfora) | Sheldon Richardson, DT, Missouri | April 24 |
| Houston Chronicle (Lance Zierlein) | Robert Woods, WR, USC | April 24 |
| Houston Chronicle (John McClain) | DeAndre Hopkins, WR, Clemson | April 24 |
| Ft. Worth Star-Telegram (Charean Williams) | DeAndre Hopkins, WR, Clemson | April 24 |
| L.A. Times (Sam Farmer) | DeAndre Hopkins, WR, Clemson | April 25 |
| Milwaukee Journal Sentinel (Bob McGinn) | DeAndre Hopkins, WR, Clemson | April 24 |
| ProFootballTalk.com (Mike Florio) | Robert Woods, WR, USC | April 24 |
| Yahoo! Sports (Doug Farrar) | Keenan Allen, WR, Cal | April 24 |
| RotoWorld.com (Evan Silva) | Justin Hunter, WR, Tennessee | April 24 |
| NationalFootballPost.com (Russ Lande) | Robert Woods, WR, USC | April 25 |
| FOXSports.com (Peter Schrager) | TRADE: Buffalo Bills (via Houston): Matt Barkley, QB, USC | April 25 |
| USA Today (Nate Davis) | Justin Hunter, WR, Tennessee | April 24 |
| Sporting News (Eric Galko) | TRADE: Tennessee Titans: Xavier Rhodes, CB, Florida St. | April 25 |
| Sporting News (Vinnie Iyer) | Tyler Eifert, TE, Notre Dame | April 19 |
| Bleacher Report (Matt Miller) | Keenan Allen, WR, Cal | April 22 |
| Sideline View (John Harris) | Demontre Moore, OLB, Texas A&M | April 15 |
| Sideline View (Adam Caplan) | Tyler Eifert, TE, Notre Dame | April 12 |
| OurLads.com | Tyler Eifert, TE, Notre Dame | April 24 |
| WalterFootball.com | Justin Hunter, WR, Tennessee | April 25 |
Twitter.com/NickScurfield