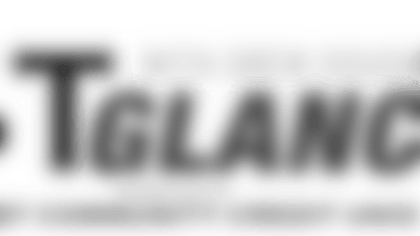 ](https://www.texanschecking.com/)
The Texans kick off their 2017 preseason schedule with a road contest in Charlotte. The defending AFC South Champions went 9-7 last year, while the Panthers slumped to a 6-10 mark after reaching the Super Bowl in 2015. Here are five things to watch when the Texans face Carolina.
1. Comeback kids: The duo of defensive end J.J. Watt and cornerback Kevin Johnson is back. The former missed 13 games with a back injury, while the latter missed 10 contests with a foot injury. Both have looked good in training camp, and Bill O'Brien said the former first-rounders will suit up against the Panthers. 
However, don't expect Watt to play a whole lot. Aside from his rookie preseason of 2011, Watt's reps in August games have been limited. After a back injury submarined his 2016, expect that pattern to continue. He's been limited by the team's medical training staff throughout training camp, and for good reason.
"We've got to win games on Sundays in September, October, November, December," Watt said. "So, the biggest thing for me is getting ready for that first game of the season and they have a good plan in place, so I'm just following the plan."
Johnson, meanwhile, has jumped right back into action at training camp, mixing it up on a daily basis in practice with the likes of DeAndre Hopkins and more. He too, is excited to be back on the field after an extended amount of time off. 
"I'm extremely blessed to be back out here on the football field," Johnson said. 
2. Watching Watson: The quarterback position is always going to draw eyeballs. Tom Savage will start on Wednesday night, but Deshaun Watson and DeAndre Hopkins will also play. How much, and how well, Watson performs will be something to monitor. So far, he's impressed his head coach, who said Watson is farther ahead than any other rookie quarterback he's coached.
"He's a good, smart guy who works hard," O'Brien said. "Good communicator. Loves football. In here all the time. Gets his food, goes up to the meeting room, watches the tape on his own."
For Watson, the daily goals are extremely simple.
"Each and every day is getting better," Watson said. "So, I just try to find a way – it doesn't have to be a lot – just one percent better in whatever I'm doing. That's my processing information, making a good decision, ball-handling, throwing, being more accurate. Just find a way to get better each and every day."
3. Young pass catchers: DeAndre Hopkins is still the same: an otherworldly talent who gracefully comes down with the ball in nearly impossible situations. But what about the others in the wide receiver corps?
Second-year burner Will Fuller will miss a few months with an injury, so the Texans will get longer looks at the likes of Jaelen Strong, Braxton Miller, Stephen Anderson, and Tyler Ervin, to name a few. The latter three are all in their second NFL seasons, and Miller said he'll continue to play "his role" and go wherever the coaches tell him.
"We just have to come together as a group," Miller said. "We've got to know a little bit more assignments, we've got to be on the same page. We just have to step up."
Strong enters his third NFL season, and is hungry after missing a good chunk of 2016 because of injury. Like Miller, Strong said he'll do whatever he can to contribute.
"Whenever my number gets called and the opportunity approaches itself, I've got to step in and make good plays," Strong said. "Whatever I've got to do, special teams – whatever Coach is asking me to do, I've got to do it. I'm just trying to do whatever I can do help our team win."
4. Safety sample: Youth at the back end of the secondary will be on display against the Panthers. Quintin Demps and his six interceptions went to Chicago in free agency. Andre Hal and Corey Moore return, and each have starting experience. Kurtis Drummond will play again after missing all of 2016 because of injury. The team recently signed veteran Marcus Gilchrist, but it's unlikely he'll play against Carolina.
For Hal, it's season number four in the NFL, and his third year as a safety. The proverbial 'trials by fire' of the past couple seasons should help him moving forward.
"Growing and knowing, it's the experience," Hal said. "You've got to go through stuff to learn, and I went through a lot, so going through that stuff – I feel like I'm not there yet but I'm getting there. I'm still learning right now."
5. Kicking competition: Veteran Nick Novak is challenged, again, by second-year kicker Ka'imi Fairbairn. Novak has 10 years of NFL experience, and was a perfect 24 of 24 on all field goals 39 yards or shorter last season.
Fairbairn was signed as an undrafted free agent in 2016 out of UCLA, where he won the Lou Groza Award in 2015. He was placed on injured reserve last season.
Each will get their opportunity on kickoffs, field goals and extra points. But how those reps get divided will be something to keep an eye on throughout the preseason.