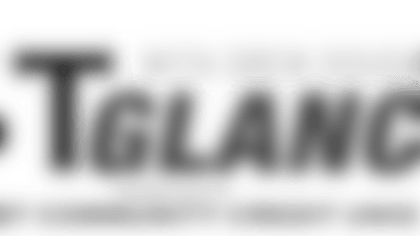 ](https://www.texanschecking.com/)
The Texans (3-1) face the Vikings (4-0) on Sunday at noon CT in Minneapolis. Here are five things to watch in the battle between 1st place ballclubs.
1. Flip T.O. script-Nobody's better than the Vikings in the turnover differential category. They've forced 11 takeaways, and turned the ball over just once. Conversely, the Texans are tied for 25th in the NFL at minus-3 in the category, as they've given the ball up 10 times and forced seven takeaways.
The Texans were able to triumph against the Titans last week, despite losing the turnover battle. Bill O'Brien said the Texans must be cleaner against Minneapolis.
"I think ball security is a premium," the head coach said. "There's no doubt about it. One hundred percent ball security has to be one of our goals and then trying to take the ball away from them if we can is a big part of what we're trying to do too."
In the Texans' trio of victories this year, they're even in the turnover differential category. The loss at New England saw them give the ball up three times to zero takeaways.
Minnesota quarterback Sam Bradford hasn't thrown an interception in 2016, and linebacker Brian Cushing is impressed with the Vikings' ball security.
"That's a huge key," Cushing said. "That's really the one stat I'd say that actually matters when it comes to football – wins, losses, and all of that. Turnover ratio is huge. They are doing a great job of securing the ball and taking it away on defense."
2. Rattle Bradford- After pedestrian stints in Saint Louis and Philadelphia, Bradford's flourished in four
games with the Vikings. He was traded from the Eagles in exchange for a first-round pick in 2017 and a fourth-rounder in 2018.
He sat out the Week 1 victory at Tennessee, and has completed 69.5 percent of his passes for 719 yards and four touchdowns. Further, he was sacked four times in his first outing against Green Bay, twice the next week at Carolina and didn't go down last week versus the Giants.
His accuracy was a very appealing trait.
"He has always had a fairly low interception rate throughout his career," Vikings head coach Mike Zimmer said. "That was kind of one of the things we were drawn to him."
Another big reason for his success: offensive coordinator Norv Turner.
"I think he knows a little bit about getting quarterbacks ready to play whether they're veterans, rookies, in between, just got there a week ago, been there for two, whatever it is," O'Brien said. "He's got a history of coaching quarterbacks and doing a great job with them."
The Texans believe they must not let him get in a rhythm.
"Just getting after him as best as we possibly can, making him uncomfortable, not let him sit back there all day and as you have seen, he can pick teams a part," Cushing said. ""Pressure, different fronts, different looks, different coverages. We try to mix it all up, make it all look the same. Just try and limit him the best we can."
3. Staying special: Will Fuller returned a punt 67 yards for a touchdown in the win last Sunday, and it
was the franchise's first score on a punt return since November of 2013. It proved to be the game-winner in the 27-20 victory, and was the highlight of a solid day by the special teams unit.
Fellow rookie Tyler Ervin has handled the bulk of the return duties this season for Houston.
Fuller's 67-yarder is the only punt return of his NFL career. But he said he's always ready and willing to do it again.
"Yeah, if the coaches ask me to do it, I'll be glad to do it," Fuller said.
Lost in the hubbub over Fuller's score, was Ervin's finest return as a pro. He peeled off a 16-yard punt return in the second quarter, and the Texans wound up kicking a field goal on the ensuing drive.
4. Dynamic Duo- Fuller and DeAndre Hopkins present a unique challenge for opposing defenses. Last
week against Tennessee, the Titans double-teamed the latter. Fuller finished with seven catches for 81 yards and a first quarter touchdown. Zimmer anticipates a stiff challenge from the Texans receiving duo.
"This week will be extremely difficult," Zimmer said. "Hopkins is a tough matchup and Fuller and the slot. The receivers for the Giants were a tough matchup and this one may be tougher because I just think they're faster."
Combined, the two have 36 catches for 550 yards in 2016. Fuller's averaging 17 yards per reception. Hopkins knows he'll likely face a double-team, and said his mindset will remain the same.
"The key is just going out there and doing the game plan," Hopkins said. "Whatever route I'm supposed to do, if it's to be a decoy or it's to get the ball. The double team, it really doesn't stop a player from being involved and helping out his team. Just on the stat sheet, it might not show. But once you get the win and there's 10 other guys out there to make plays."
5. Find the middle ground- With Hopkins and Fuller garnering so much attention, the Texans could use production from tight ends C.J. Fiedorowicz and Ryan Griffin, along with receivers Braxton Miller and Jaelen Strong.
The tight ends were active in the win over the Titans, as Fiedorowicz and Griffin combined to catch seven passes for 102 yards and touchdown. Strong had five catches for 31 yards, and Miller is back from a hamstring injury that kept him out against New England and Tennessee, as well as most of the game against Kansas City.
Hopkins said he likes the variety of weapons able to catch the ball on offense.
"We got good tight ends," Hopkins said. "We have 10 other people on the team to make plays. It's kind of like you have to pick your poison with us."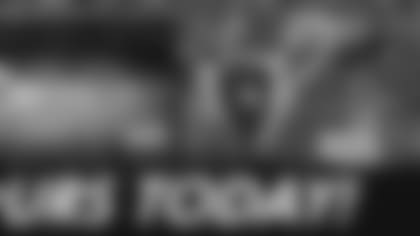 ](https://texanschecking.com/ )
![](http://www.houstontexans.com/news/drewdownfield.html)
Check out the best practice photos from Wednesday's practice presented by Houston Methodist.