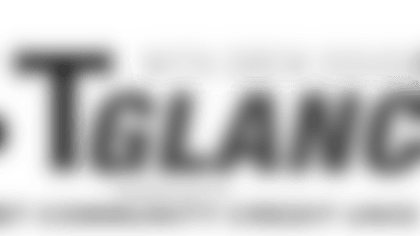 Just like that, we have arrived at game three of the Texans preseason. Houston will be in the national spotlight on Sunday afternoon, as they will host the Arizona Cardinals on FOX. Here are five things to watch out for at NRG Stadium on Sunday.
1. Pass rush: Jadeveon Clowney and Christian Covington each tallied a sack in last week's contest against New Orleans. It was Clowney's first game since Week 16 last year at Tennessee. He showed no signs of rust after missing a week due to knee soreness. "I thought he was active," head coach Bill O'Brien said. "It was good to see him back out there. Overall, he was very active, made a lot of plays, pressured the quarterback, had a sack, set the edge in the running game, ran around, hustled around. It was good to see."
For Clowney, the goals remain simple. "Just got to keep improving," he said. "I have a lot to learn."
2. Pass protection: Center Nick Martin is still out, per O'Brien, so Greg Mancz will get his third start of the preseason at center. Mancz is a second-year lineman out of Toledo, and played in three games last season as a rookie. His performance this August has been positive, according to tackle Chris Clark. "He's been showing us nothing but great things," Clark said. "So, to see him step up in the 'next man up' role has been great."
Mancz was a second-team All-American in his final collegiate season, and said he's constantly seeking improvement. "I try to get a little better every day and that started the first day I got here," Mancz said. "So I'm going to keep going every day as long as they have me here."
Kendall Lamm and Chris Clark played left and right tackle, respectively, last week against New Orleans. They've filled in for the injured Duane Brown and Derek Newton.
3. Osweiler, Part 3: Quarterback Brock Osweiler tossed a touchdown pass to Will Fuller last week, and led the Texans on another field goal drive. He'll face a rugged Cardinals defense that only allowed 19.7 points per game in 2015. That was tied for the 7th-best mark in the League…with the Texans.
Osweiler said the connection with his pass-catchers has continued to improve. "I think the chemistry is getting better every single day," Osweiler said. "Whether we step on the practice field or we're stepping on the game field, every single time that we're together, running routes and throwing, our chemistry is growing, we're getting better." Osweiler has completed 16-of-26 passes for 151 yards this preseason. It's likely his last time out before the Week 1 game at NRG Stadium against the Chicago Bears.
4. Hopkins eruption? DeAndre Hopkins has one reception for eight yards this preseason. He was in for 26 percent of the snaps last Saturday against New Orleans. In practices this spring and summer, he and Osweiler have been a potent combination. Hopkins, who turned in a sterling 2015 season with over 100 receptions and 1,400-plus yards, will be productive again in this offense. For now, he's enjoyed seeing the younger receivers like Fuller, Braxton Miller and Jaelen Strong perform in the preseason.
"Always, always," Hopkins said. "Seeing those guys improve from what they came in here, from when they got drafted to what they are doing now. They have a long way to go, but they're fighting."
5. Akeem Hunt: The second-year running back is one of, if not the, fastest and shiftiest players on the team. In the preseason opener against the 49ers, he caught a touchdown pass by showing off some nifty footwork. He doubled down on that in last week's win over the Saints by being active in the run game and on returns.
"I love being a dynamic kick returner, dynamic punt returner," Hunt said. "Being a catalyst to the team, getting everything started, everybody watching one person. You do something with it and that just motivates the team and we're playing complementary football."
Hunt led the Texans last week with 20 rushing yards, as well as 57 yards on kickoff returns.
Check out the best photos from Friday's indoor Texans practice.