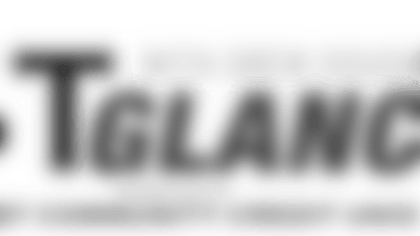 ](https://www.texanschecking.com/)
The Texans (3-6) host the Cardinals (4-5) on Sunday at NRG Stadium. It's the fourth time the two franchises have met, and the home team has won every matchup, with Arizona triumphing in 2013 and 2009. 12 years ago, the Texans won their lone game against the Cards with a 30-9 triumph in December of 2005. Here are five things to watch when they kick off at noon CT.
1. 'Dre Day: Sunday is Andre Johnson Day. Literally. The Houston City Council issued a proclamation on Tuesday declaring that November 19 is officially 'Andre Johnson Day' in Houston. The Texans legend will be inducted into the franchise's Ring of Honor at the half, capping off a week of festivities celebrating the wide receiver who holds a slew of team records. His impact on the current squad is still immense.
"Where we come from, both he and I, not the best circumstances, so I feel like that's something that we grew up with, especially the places that we come from knowing where we wanted to be and knowing what we wanted to do once we got there," receiver DeAndre Hopkins said. "Just seeing him take it to the next level and the things that he did, it challenged me, not just as a football player but as a person in general."
Hopkins played two seasons with Johnson, and routinely cites him as being an enormous influence. But it's not just players who have been affected positively by Johnson.
"Any time a guy like that's on the sideline, which he's been on the sideline for several of our games, I think it means a lot to our players," head coach Bill O'Brien said. "I know it means a lot to 'Hop having been a rookie and a second-year player with him. I know he learned a lot from Andre and I know that it'll be a big day for Andre here and I'm just happy, like I said, to be a part of that."
2. Hopkins vs. Peterson: A marquee matchup in this contest will be when Hopkins squares off against Arizona cornerback Patrick Peterson. The former leads the NFL in touchdown catches with eight, while the latter is one of the premier defenders in the League. 
"It's a great battle," O'Brien said. "I mean, you think about the battles that Hopkins has had with, whether it's 'Pacman' (Adam Jones) or Jalen Ramsey or maybe Patrick Peterson or last week with, was it (Trumaine Johnson)," O'Brien said. "Those guys, those are big-time battles and it's definitely something I appreciate, the talent of those people going against each other, no doubt about it."
Hopkins has caught 58 passes for 803 yards, and leads the League in receptions that went for first downs with 43. He explained how to end the Texans' 3-game losing skid, and said it's fairly simple.
"Executing in practice and just taking it over to the game," Hopkins said. "Because sometimes we do have a good practice but we might leave some stuff on the field during a game, but just taking it over and playing complementary football, offense and defense."
Hopkins is also third in the NFL in receptions of 20 yards or more.
3. Savage Improvement: Quarterback Tom Savage hasn't struggled in finding Hopkins: the two have linked up in the last couple games a combined 13 times for 197 yards. Savage has struggled, though, in ball security. He's tossed a pair of interceptions and lost three fumbles in those two contests. He knows he needs to get better in that area, and quarterbacks coach Sean Ryan said improving in that regard was a point of emphasis during practice this week.
"We always do a little bit of it pre-practice, but I think when you're coming off a game where it was an issue, you certainly concentrate a little bit more on drills, you talk about it," Ryan said. "So, you can always correct those things."
O'Brien on Thursday said it's time for Savage and the offense "to get going" offensively, and outlined what he'd like to see from the fourth-year signal-caller.
"Just try to really lead the offense, get the ball in the end zone," O'Brien said. "The quarterback's judged on two things: how many times he gets his team in the end zone and wins. That's basically how it's judged."
For Savage, doing well on the first snap of a possession is a huge factor.
"I have to consistently get the first play to be a positive play in the drive," Savage said. "I think if you look back, when our first play's a positive play, we're usually in a rhythm, we get going and that's what happens."
4. Rattle Gabbert: It's been awhile since the Texans have faced Blaine Gabbert. Five years and day, to be exact. The seven-year veteran will start at quarterback for the Cardinals, and the last time he faced the Texans he was knocked from the game early on between Houston and Jacksonville. 
Against the Texans in four contests, Gabbert completed 40 percent of his passes, with two touchdowns and three interceptions, and was sacked 11 times. He's the third quarterback to start a game for Arizona this season, because of injuries to Carson Palmer and Drew Stanton. 
In six games last year with the 49ers, Gabbert started five times and completed 56.9 percent of his passes for 925 yards, five touchdowns and six interceptions. He was also sacked 11 times. 
"I think he's a quick decision maker," O'Brien said. "I think he throws an accurate ball. I think he can move. I think he's fairly athletic. I think he's a smart guy."
The Texans practiced against Gabbert and San Francisco in August of 2016, and the veteran quarterback made a favorable impression on O'Brien.
"Saw some good things from Blaine," O'Brien said. "High draft pick. I know that he's had some really good games in this league and so we need to be ready to go."
Arizona head coach Bruce Arians explained some of the things Gabbert does well.
"He can really spin it," Arians said. "He's not been in the offense as long as Drew but he's a very bright guy. We'll tailor it to where he's comfortable when he goes out on the field. He's very athletic and it would be fun watching him play."
5. The Other Peterson: In addition to cornerback Patrick Peterson, the Cardinals are paced by a Peterson on offense: Adrian Peterson.
Acquired via trade from New Orleans in October, Peterson has a pair of 100-yard games in four contests as a Cardinal. On Thursday Night Football in Week 10 against Seattle, he carried 21 times but gained just 29 yards in the loss. That came four days after a 37-carry 159 yard output in a win at San Francisco.
Defensive coordinator Mike Vrabel put Peterson, who's 14th all-time in career rushing yards, in the pantheon of great running backs.
"He's certainly one of them with the longevity, the production," Vrabel said. "He runs hard. He's had 58 carries the last two games. So, we got a great challenge ahead of us."
Clowney echoed his coach's words.
"It's incredible," Clowney said. "The guy runs hard. Just don't let him get up to your second level. As a defense, it's going to be a long day for us. We have to bottle him up early before he gets going."
The City of Houston officially declared November 19, 2017 as Andre Johnson Day.