Here are five things to watch when the Texans (7-3, 3-0 AFC South) take on the Jacksonville Jaguars (3-7, 2-1 AFC South) on Sunday at EverBank Field in Jacksonville. Kickoff is at noon CT.
1. Leinart Time: All eyes will be on quarterback Matt Leinart in his first start with the Texans. The 2004 Heisman Trophy winner has not started a game – or thrown a pass in the regular season – since 2009.
Leinart, 28, was drafted 10th overall by the Cardinals in 2006. He went 7-10 as a starter in Arizona and was cut before the start of last season. He has spent the last two seasons preparing diligently behind Matt Schaub, who suffered a season-ending Lisfranc injury in Week 10. Schaub had started 46 consecutive games for the Texans.
"I'm excited for the chance, for the opportunity," Leinart said on Wednesday. "My mindset has been pretty much the same. I have a job to do, and I have to be held accountable for my part of what we do. I've done that every day as a backup, and I'll just keep doing the same thing now as the starter."
The Texans have withstood a barrage of injuries to key players this season, and they're confident they can keep rolling with Leinart. He looked sharp in practice this week. He's well-versed in the play-action game from his time at USC. He has the respect of his teammates.
While this is a chance for Leinart to resurrect his career, his focus is on helping the Texans win. He knows he doesn't have to be a hero to do it. The Texans have the top running game in the AFC and top defense in the NFL. Schaub was playing very efficient football, with just one interception in the last five games, and Leinart will be asked to do the same.
2. Johnson's return: For Andre Johnson, the Texans and their fans (and Johnson's fantasy football owners), the wait is finally over. No. 80 is back after missing six games with a hamstring injury. Johnson was a full participant in practice all week and is back to 100 percent.
"It's going to feel good," Johnson said on Wednesday. "I've been sitting down for six weeks, not playing and sitting on the sidelines. A lot of frustrating times, but now I'm back on the field and feeling good. I've been out there running around and having fun. I'm excited."
Texans coach Gary Kubiak said Johnson could be on a play count on Sunday – with the caveat that Johnson, a five-time Pro Bowler, tells him what his play count is. And Johnson said that "nobody is counting plays" when the game gets down to crunch time.
Johnson has never played in a game with Leinart but said he's comfortable catching passes from him in practice. He has played well with Matt Schaub's backup before. In nine games with Sage Rosenfels from 2007-08, Johnson averaged 7.2 catches, 84.3 receiving yards and 0.6 touchdowns per game, compared to 6.6 catches, 98.0 yards and 0.7 touchdowns in 49 games with Schaub. He should be just fine with Leinart, especially against a Jaguars defense that has lost starting cornerbacks Derek Cox and Rashean Mathis to season-ending injuries in the last two weeks.
3. Miraculous Manning: The Texans already rank No. 1 in defense, but they're getting even better this week with the return of starting free safety Danieal Manning.
Manning fractured his fibula in Week 7 at Tennessee. When he saw the X-rays, he thought he was out for the season. He had surgery a day later and was told he would be out about six weeks. Now, he's back after only four weeks.
"We will try to keep a play count on him so it doesn't get out of hand, but it's been amazing," Kubiak said. "Can't hold him back. He's ready to go."
An offseason free agent acquisition from the Chicago Bears, Manning has two interceptions and is averaging 27.4 yards per kickoff return this season. He's a leader in the secondary who the Texans like to use on a variety of blitzes. Safety Troy Nolan, who played well in Manning's absence, will be able to contribute more on special teams with Manning back in the fold.
4. Best vs. worst: Sunday's game is a matchup of the league's top-ranked defense and 32nd-ranked offense.
The Jaguars average an NFL-worst 249.5 yards and 129.4 passing yards per game. Rookie quarterback Blaine Gabbert ranks dead last among qualifying passers with a 64.4 rating, 48.9 completion percentage and 5.26 yards per attempt. Jacksonville is 31st in scoring with only 12.5 points per game.
By contrast, the Texans allow only 269.7 yards per game. They rank second in passing defense (178.4 yards) and second in scoring defense (16.6 points). They have limited four consecutive opponents to 231 yards or less, including the Jaguars (174 yards in Week 8). They already have more sacks and turnovers than they did all of last season.
Don't be surprised to see another dominant effort from linebacker Brian Cushing, cornerback Johnathan Joseph and the rest of Wade Phillips' defense in Week 12.
5. Jags' Jones-Drew: The Jaguars' offense starts and stops with running back Maurice Jones-Drew, who leads the AFC with 941 rushing yards. The two-time Pro Bowler averages 4.4 yards a carry and has five rushing touchdowns this season.
Jones-Drew was limited to a season-low 63 yards on 18 carries (3.5 average) against the Texans in Week 8 at Reliant Stadium. He has at least 84 rushing yards in every other game this season, including at least 97 rushing yards in each of the Jaguars' three victories.
The Texans rank fourth in the NFL in rushing defense with 91.3 yards allowed per game. They've allowed only 67.8 rushing yards per game during their four-game winning streak.
Twitter.com/NickScurfield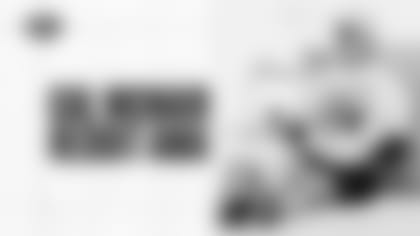 news
Cal McNair returned to Reddit Thursday night for an AMA 
Texans Chairman and CEO (and Grill Master) Cal McNair was back on /r/Texans Thursday night answering fan questions. He talked uniforms, stadium, Caltober and P.O.P.