Here are five things to watch when the Texans (1-0, 0-0 AFC South) take on the Jacksonville Jaguars (0-1, 0-0 AFC South) in Week 2 at EverBank Field in Jacksonville. Kickoff is on Sunday at noon CT.
1. Texans D vs. MJD: Jaguars running back Maurice Jones-Drew goes will be priority number one, two and three for the Texans' "Bulls on Parade" defense on Sunday.
Jacksonville ranked 32nd in total offense and passing offense last season but 12th in rushing. Jones-Drew led the league with 1,606 rushing yards, his third consecutive 1,300-yard season. The three-time Pro Bowler had 19 carries for 77 yards (4.1 average) in Week 1 despite holding out all offseason because of a contract dispute.
"He's so powerful, and he's got really quick feet," Texans defensive coordinator Wade Phillips said. "He has speed, too. You have one eye on him all the time. The linebackers, secondary, everybody has one eye on him and where he's going with the football. On him, you especially have to gang tackle because he'll break tackles."
Jones-Drew (5-7, 210) is in line for an even bigger workload in Week 2, especially with backup Rashad Jennings out with a knee injury. In five games against the Texans since 2009, he has 107 carries for 457 yards (4.3 average) and six touchdowns. He had 18 carries for 63 yards (3.5 average) and a touchdown in Week 8 at Houston last season and 18 carries for 99 yards (5.5 average) in Week 12 at Jacksonville.
2. Getting after Gabbert: The last time the Texans faced quarterback Blaine Gabbert and the Jaguars, they tied a franchise record with seven sacks. Outside linebacker Connor Barwin set a team record with four sacks, and defensive end J.J. Watt had two. 
Gabbert averaged only 154.4 passing yards per game as a rookie in 2011. He had a 4-10 record as a starter and a 65.4 passer rating, last among all qualified starters. His 50.8 completion percentage ranked second-to-last among qualified starters, ahead of only Tim Tebow. He was sacked 40 times, tied for third-most in the league.
All indications are that Gabbert has improved under new head coach Mike Mularkey. The eighth overall pick in the 2011 draft had a 94.9 passer rating this preseason with three touchdowns and no interceptions. He was 23-of-39 for 260 yards and two touchdowns (96.1 rating) in Week 1. He also has a new set of wide receivers in rookie first-round draft pick Justin Blackmon and veteran Laurent Robinson.
"You can see him maturing as a quarterback," Texans defensive coordinator Wade Phillips said. "Some of the passes he missed last year, I think he tried to stay on the deeper receiver all the time and couldn't get it to him. Now he's learning to check it down, and he did well in the preseason. They've done a great job with him as far as teaching, you can tell. He knows where to go with the football. He does a good job of that. They're a lot better offense than they've been, and that's obvious."
Gabbert will play this week without starting right tackle Cam Bradfield, who's out with an ankle injury. Starting left guard Eben Britton is questionable because of an ankle injury. The Texans' defense forced four turnovers and had three sacks in Week 1. Watt led the way with 1.5 sacks and three passes defensed, two of which led to interceptions.
3. Schaub on the road: Matt Schaub makes his first road start since last November at Tampa Bay. That was one game before the Texans' Week 12 game at Jacksonville, a game that Matt Leinart started and rookie T.J. Yates finished after Leinart was injured in the second quarter.
Schaub, who suffered a season-ending foot injury against the Bucs last season, has been of the NFL's best road quarterbacks over the last three seasons. He ranks second on the road since 2009 in passing yards per game (302), third in passer rating (102.2) and fourth in completion percentage (66.6). He has thrown 39 touchdowns with 14 interceptions in road games in that span.
Schaub has never won at Jacksonville, going 0-4 since 2007, but has a 102.9 career passer rating at EverBank Field with six touchdown passes to two interceptions. He has a full complement of weapons at his disposal, highlighted by wide receiver Andre Johnson and running back Arian Foster. The Pro Bowl trio was on the field at the same time for 40 plays last Sunday after playing together on just 45 snaps in all of 2011.
4. Running game: The Texans didn't look like the Texans running the ball in Week 1, averaging just 2.4 yards per carry on 35 attempts. Even though it came against a Dolphins defense that ranked third against the run in 2011, it left Kubiak and the Texans' offensive players with a sour taste in their mouths as they prepared for Week 2.
"We really hang our hat on our running game," left tackle Duane Brown said. "We have to get the game started establishing the run. We weren't able to do that in the Miami game. It's important that we really put a point of emphasis on this week. (The Jaguars) have a very talented front seven who's going to look to stop that, but it's our job up front to get it going regardless and spread our passing game from there."
The Texans are working in two new starters on the right side of their offensive line in right guard Antoine Caldwell and right tackle Derek Newton. Coaches said this week that the entire line – and the entire offense – needs to play better in Week 2.
Expect a heavy dose of Arian Foster and Ben Tate as the Texans look to get their ground game untracked on Sunday. Foster, who led the league in rushing in 2010 and leads the NFL in yards from scrimmage per game (137.9) since 2010, has 101 carries for 413 yards (4.1 average) and five rushing touchdowns in four games against the Jaguars.
5. Texans special teams: Tight divisional matchups like this one can often turn on one big play or mistake on special teams. The Texans are intent on improving in that phase of the game after a lackluster showing in Week 1.
Kick returner Trindon Holliday was held in check against Miami after scoring three touchdowns in the preseason. He averaged 15.7 yards per kickoff return after averaging 33.9 in the preseason. Kicker Shayne Graham, who didn't miss a single field goal in the preseason, came up short on a 52-yard field goal. The Texans also allowed a 72-yard punt return for a touchdown by Dolphins running back Marcus Thigpen. 
Kubiak said this week that core special teams players such as linebackers Tim Dobbins, Mister Alexander and Whitney Mercilus will have to be difference-makers for the Texans if they are to improve.
"We didn't play very good, but I think what has to happen is the Dobbins, the Mister Alexanders, the Whitneys, they have to play huge," Kubiak said. "They can't be average for our team to be good on special teams. If Trindon's going to get to touch it two, three times, we've got to make it count. We didn't do that last week, and I expect us to bounce back. (Jacksonville's) special teams is always very good, so it's always a good challenge for us."
Twitter.com/NickScurfield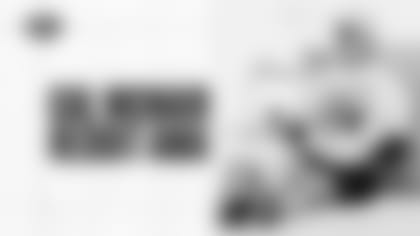 news
Cal McNair returned to Reddit Thursday night for an AMA 
Texans Chairman and CEO (and Grill Master) Cal McNair was back on /r/Texans Thursday night answering fan questions. He talked uniforms, stadium, Caltober and P.O.P.