Name: Kyle Emmitt Fuller** School: Baylor University
Position: Center
Height/Weight: 6-5, 307
Here are five things you need to know about Kyle Fuller, the Texans 2017 seventh-round draft pick:
1. Man in the Middle
Fuller played in 52 career games at Baylor, the most on the team, with 39 starts. He was part of an offensive line that paved the way for a Baylor rushing attack that led the Big 12 in 2015 and 2016.
2. Off to a Good Start
As a redshirt freshman in 2013, Fuller played all 13 games as a special teamer and reserve offensive lineman. The very next year in 2014, he started all 13 games at center and led the team with 49 total knockdowns.
3. The Best of the Bunch
Fuller was named "Best Offensive Lineman" in the state by Dave Campbell's Texas Football.
4. The Force Is With Him
He also appears to be a Star Wars fan.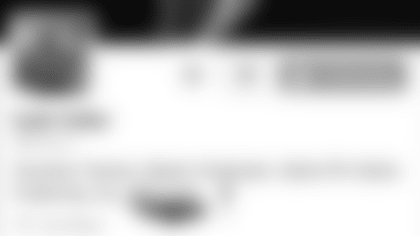 5. Texas Proud
The Baylor alum has played his entire football career in Texas. Fuller was born in Duncanville, Texas and attended Wylie High School.
Check out the best shots of Baylor C Kyle Fuller.