*The college football season kicks off this week with much excitement and uncertainty in the air. The ACC will feature a new lineup while the SEC and Pac-10 look to revisit the national championship picture with strong contenders in reigning co-champs USC and LSU. But the state of Florida may shake up the scene, as Miami, Florida State and Florida look to string together their own winning formulas. Georgia and Oklahoma also hope to re-acquaint themselves with a final no. 1 ranking. The talent runs rampant and the possibilities endless as the college football season is off to another thrilling and unpredictable start. *
1. Miami: The ACC will waste no time welcoming the Hurricanes into the ACC as the team hosts Florida State in a Monday night showdown with rival Florida State. The 'Canes will find out during Week 1 if their team has what it takes to compete for a national title while new talent will need to step up and fill the voids left by a record six first-round draft picks in the 2004 NFL Draft. As the 'Canes look to recapture their back-to-back dominance in 2001 and 2002, head coach Larry Coker will look to replace a large amount of talent. But Miami's recruiting over the past few years has been quite impressive, with talent running deep into his freshman class. While much of the focus and pressure of 2004 will surround teams like USC, LSU and Oklahoma, Miami could very well quietly sneak into the national championship picture. Look for the offensive line to show much improvement from last season. Led by guard Chris Meyers and tackle Eric Winston, the group expects crisper play and good health to open up the path for running back Tyrone Moss and protect quarterback Brock Berlin. Though the size along the trenches isn't incredibly beefy, the group displays exceptional quickness and game-breaking potential. On defense, cornerback Antrel Rolle will be one of the nation's top cover guys while defensive tackle Orien Harris will anchor the line and cause many headaches for opposing offenses.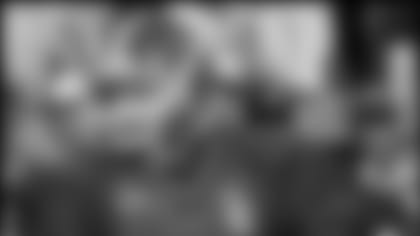 Georgia QB David Greene will look to have another Heisman-worthy performance during his senior season.
2. Georgia: Athens is buzzing with anticipation heading into 2004. Bulldogs fans believe this just may be the season they've been waiting for. With 16 starters returning, including 10 on offense. Quarterback David Greene will have an experienced and sizeable line at his beck and call, led by 340-pound All-American hopeful Max Jean-Gilles at right tackle. WR Fred Gibson is expected to put up mass amounts of points and even bigger numbers in the receiving category while the defense finished last season ranked third in the nation in points allowed per game (14.5). The Bulldogs have a fiercely competitive schedule, including the annual matchups between Tennessee and Florida and a highly anticipated Oct. 3 game with LSU in Sanford Stadium.
3. USC:The Trojans return 13 starters, including offensive leader Matt Leinart who finished sixth last year in Heisman Trophy voting and will look for another strong season under center. The USC offense will be void of playmaker Mike Williams, but its running game boasts bulldozers' LenDale White, Herschel Dennis and Reggie Bush. With such a solid ground attack, there are still some questions surrounding the experience of the Trojans offensive line, which lost four starters. Starting tackle Winston Justice was suspended from school for the semester, leaving guard Fred Matua as the only returner. The defense also lost both starting cornerbacks but their replacements, Ronald Nunn, Kevin Arbet and Justin Wyatt are certainly not lacking in talent and have gotten their share of game day reps. Yes, the Trojans lost unbelievable athleticism on both offense and defense, but the team's depth is so rampant that they'll make a strong case in '04 to defend their national title. Young talent and a favorable schedule, which includes home contests against Cal and Arizona and no matchup against Oregon, will put the Trojans at the head of the Pac-10 class.
4. LSU: The defending co-national champs bring back a wealth of talent at the running back position with the return of Justin Vincent, only a sophomore. The team is still looking for another playmaker at receiver to line up with Skyler Green, who is mostly known for his duties as a return specialist. At quarterback, Marcus Randall is looking to be the leading candidate to replace Matt Mauck, who he backed up last season and replaced in 2002 when Mauck went down with a foot injury. Leading the Tigers' charges is the team's dominant defense, who will see Marcus Spears return for a senior season at defensive end. Last year, Spears earned All-SEC honors with 49 tackles, six sacks and a memorable 20-yard interception return for a touchdown against Oklahoma in the Sugar Bowl. The Tigers will have a few challenging road trips in 2004 with trips to Auburn, Georgia and Florida.
5. Oklahoma: Last season, the Sooners finished third in the nation in scoring, averaging 42.9 points and things are looking even brighter for the 2004 Oklahoma offense, who return eight starters, including quarterback Jason White. Right after winning the Heisman Trophy last season, White was awarded a sixth year of eligibility and another chance to try and grab a national championship. White will try to return to the impressive form he displayed during the 2004 regular season but is bouncing back from offseason surgeries to his left knee, right hand and left foot. White's most popular go-to-guy will likely be Mark Clayton, who set the school record with 83 catches for 1,425 yards and 15 touchdowns last year. The team will also look to get some production out of top recruit Adrian Peterson, who will spend ample time as a freshman at the running back post. On defense, Lance Mitchell returns to the linebacker spot after missing most of last season after knee surgery while defensive end Dan Cody and safety Donte Nicholson will also play a huge part in the Sooners' defensive game plan. Key dates on the Oklahoma calendar are the Oct. 9 matchup against Texas in the Cotton Bowl and a trip the following week to Kansas State, where Oklahoma will look for redemption after its 35-7 loss to Wildcats in 2003.

6. Florida State: Florida State has been atop the ACC for years with 11 titles, but now with Miami in the conference picture, the annual game will have even more meaning for the Seminoles. After a few years of playing with a roster overflowing with young talent, Florida State will now bring some experience to the table with 13 returning starters taking the field in 2004. On offense, quarterback Chris Rix returns behind a veteran line led by tackle Alex Barron while receiver Craphonso Thorpe will be the main target in the Seminoles' air strike. At running back, junior Leon Washington and sophomore Lorenzo Booker will give the ground game a serious punch as the two could be the Seminoles biggest talents on offense. Senior defensive end Eric Moore is the only lineman returning but is a hardnosed defender and collected 7 1/2 sacks in 2003. Also a playmaker on defense will be cornerback Bryant McFadden who deflected nine passes and caused three fumbles last season. The team underwent numerous off-season surgeries, but if the group can stay healthy and the offense produce big points, the Seminoles will make a strong case for winning the ACC. But the pressure's on early with the Florida State-Miami clash slated for Monday night, Sept. 6 in both team's season-opening contest in the Orange Bowl.
**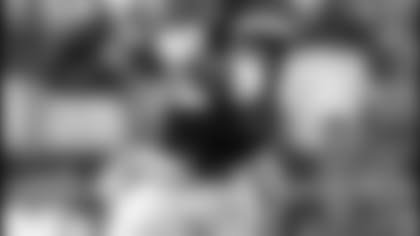 Florida:If a team has the potential of sneaking into the national title race this season under the radar, it's Florida. The Gators were just starting to gel into a good football team at the end of last season, and will only continue to flourish in
The team played 14 true freshman last season and 90 different players overall throughout the 2003 campaign. The offense welcomes back quarterback Chris Leak, who took over midway through last year, setting Florida freshman records for touchdowns (14), completions (168) and yards (2,167). A seasoned offensive line should help Leak's cause while a young and talented receiving corps will look to connect in the passing game. On defense, the Gators have nine players returning who have started in at least one game but the secondary will consist of an entirely new slew of faces. Sophomore Channing Crowder will lead a strong linebacking corps after finishing 2003 with 106 tackles even after missing two contests.
8. Ohio State: The Buckeyes are looking to replace 13 starters this season, including quarterback Craig Krenzel who was 24-3 as a starter in just over two seasons. Sophomores Justin Zwick and Troy Smith. The starter of the two will have senior running back Lydell Ross to hand the ball off to, who is projected to build upon an 865-yard, 10 touchdown performance last season. Wide receiver Santonio Holmes will chip in on offense while the defense will count on linebacker A.J. Hawk, last year's Fiesta Bowl MVP, to contain running and passing threats. The Buckeyes biggest game of the year will take place on Nov. 20 in the Horseshoe when the team faces Michigan, who beat them last year for the first time since 2000.
9. Texas: The Longhorns enter this season stacked with talent but as usual, the questions surround the team's ability to step up to the plate when it really matters the most. In the past, they haven't been too successful. This could be the year that Texas finally breaks the streak and performs up to standards with their talent level while possibly doing the unthinkable….beat Oklahoma. The Longhorns don't have a quarterback set in stone just yet. Vince Young was the starter for the second half of the season in 2003 and received Big 12 Offensive Newcomer of the Year. But the coaches were able to see glimmers of greatness from Chance Mock, who stepped in to engineer a game-winning drive on the final series against Texas Tech. Running back Cedric Benson will look for a fourth-straight 1,000-yard season. And on defense, one of the conference's top linebackers, Derrick Johnson, will lead the way while stepping up his pass rush game in 2004.
10. Iowa: The Hawkeye's were able to finish with a 10-3 record last year, including a win over Michigan for the second straight year in a row and a 37-17 win over Florida in the Outback Bowl. On offense, the team loses a steadfast force in offensive tackle Robert Gallery, quarterback Nathan Chandler and 1,000-yard rusher Fred Russell. But the Hawkeye's defense will be back in full force. Seven starters return from the Big Ten's most unforgiving defense that gave up 16.2 points per game. If the team can re-build its offensive attack, look for Iowa to be a surprise contender again in 2004.
11. Tennessee: The Volunteers will have a challenging 2004. The team will look to fill the void at quarterback with Casey Clausen gone and will turn to senior running back Cedric Houston to move the ball behind a line that will probably be the strength on offense. The defense will count on linebackers Kevin Burnett and Kevin Simon to provide leadership since most of the unit will be comprised of younger talent. Tennessee's special teams unit will be their strong suit with All-American punter Dustin Colquitt and freshman All-America kicker James Whilhoit. But as always, the Volunteers have to contend with a brutal schedule including road trips to George and Mississippi while Florida and Alabama are slated to make the trip into Knoxville.
12. Kansas State: The Wildcats are coming off of a memorable season after beating top-ranked Oklahoma in the Big 12 Championship Game year. And with manageable non-conference opponents slated at the beginning of the year, K-State could possibly head into its home Oklahoma match with a 5-0 record. But getting past isn't the only hurdle K-State will face. The team will have to road trip to Missouri to face a tough Big 12 North power. Though the team will replace 14 starters but return one of the best running backs in the country in Darren Sproles. Sproles ran for 100 yards in a quarter four times last year and will have a core group of returning linemen in front of him to pave the way for greatness in 2004. **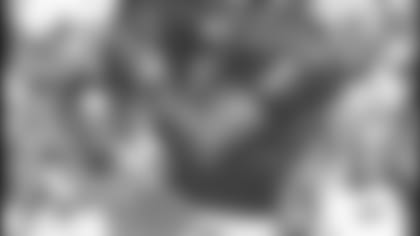 **Led by Braylon Edwards, Michigan will have one of the top receiving corps in the nation.
13. Michigan: The receivers lost running back Chris Perry but still have senior wide receiver Braylon Edwards who is expected to set school records in catches and yards after a 1,138-yard 14-touchdown performance last season. Two-time All-Big Ten guard David Baas returns to the line with junior tackle Adam Stenavich and guard Matt Lentz helping out to improve the Wolverines' blocking schemes. Much attention will fall on the quarterback position, where sophomore Matt Gutierrez is the likely candidate to take over the offensive show where John Navarre left off. But mainly propelled by nation's best receiving corps that includes Edwards, junior Jason Avant and sophomore Steve Breaston, Michigan will be a tough contender for the Big Ten crown.
14. Missouri: Led by Heisman candidate quarterback Brad Smith at the helm, Missouri may just have their hay day in the Big 12 North Division. Smith finished his sophomore year last season with 1,406 yards and 18 touchdowns, including a spectacular four-quarter performance against Nebraska in 2003, when the Tigers scored 24 points to come back from a 10-point deficit. Smith will be playing behind an inexperienced line and will look for some new faces in the passing game in Brad Ekwerekwu and Thomson Omboga while Damien Nash leads the ground attack. In all, the Tigers return 13 players and will try a new 4-3 look on defense while looking to de-throne the familiar division winners in Nebraska, Kansas State and Colorado.
15. Virginia: The Cavaliers will have some weapons this season that will give fellow ACC competitors many headaches, including tight end Heath Miller and guard Elton Brown. Quarterback Matt Schaub may be gone, but his replacement, Marques Hagans has a cannon-arm and can run like the wind. Hagans played both receiver and field punts last season but impressed in his one start under center. Eight total starters return on offense so the unit will be counted on to put up lots of points against a tough slew of opponents in Florida State, Miami and Maryland.
16. Auburn: The Tigers are the lone team in the SEC West to return its starting quarterback (Jason Campbell) and leading rusher (Carnell Williams). Campbell threw for 2,267 yards and 10 touchdowns in 2003 while Williams led the league in touchdowns with 17 while plowing for 1,307 yards. Ronnie Brown joins Williams to give Auburn one of the most intimidating running back tandems in the nation. The speedy defense has a solid secondary unit that returns as a gelled unit, including strong safety Junior Rosegreen. Auburn is ready to forget about last season's shortcomings and shake things up in SEC-country.
17. Maryland: Don't be fooled by the holes left on the Maryland defense, which in three years has yet to give up more than 20 points per game. There may be some key players gone, but players like linebacker D'Qwell Jackson are more than capable of picking up the line. Jackson made 136 tackles in 2003 for a defense that led the conference in fewest points allowed (15.8 per game) and fewest yards per game (308.4). Jackson, who will compete for the Butkus Award this year, is joined by Shawne Merriman at defensive end who tied for second in the ACC with 8 ½ sacks. The 2004 season will present its challenges for the Terps, but the team seems to have a fire that will keep them thriving in big games this season.
18. Utah: The Utes are coming off of a 2003 conference championship with quarterback Alex Smith returning as the offensive leader. His supporting cast of receivers in Paris Warren, the league's leader in receptions last season and Steve Savoy, who led the team with seven touchdowns as a freshman, should provide ample speed and stability. Utah's defense will be its strength. After shutting out its final two opponents in 2003, seven starters return to take care of business in the Mountain West again. Utah will have a better squad than last season, but may not have the same luck after winning five games by a touchdown or less. Even so, the Utes will be the favorite to win back-to-back conference titles.
19. West Virginia: With Miami and Virginia Tech out of the Big East picture, the Mountaineers should have a pretty manageable road to winning a conference title. West Virginia will have a solid showing at receiver and running back and its lines should be dominant on both sides of the ball with all every starter who finished the season with the Mountaineers returning along both the defensive and offensive lines.
20. Penn State: Every top 20 needs an eyebrow-raising pick. This year it's the Nittany Lions, who have already been counted out by most because of a treacherous schedule that includes road trips to Wisconsin, Minnesota and Ohio State. Hosting Iowa and Purdue in Happy Valley is certainly an advantage as Joe Paterno looks for an improvement on last year's 3-9 record. Anything short of a Bowl appearance will be a disappointment for Paterno, who is bound and determined to get his Nittany Lions back on the right track after three losing records in the last four years. Penn State welcomes back 15 returning starters who are mostly underclassmen. Probably the strongest facet of the Penn State team will be the defense, which returns their top five linemen in 2004. The schedule is comprised of eight bowl teams from last season, but tradition and determination have the Nittany Lions believing that all 11 can be defeated.