The Texans have practiced in a bubble all season. Now if only they could live in one.

Head coach Dom Capers went through a list of reasons why his team has started the 2004 season 0-2, all of which can be corrected with an inner focus and a drive to fix what's been going wrong.
In the figurative since, it's time to live in a bubble.
"There's no mystery as to why we lost the game last week," Capers said, addressing the Texans 28-16 loss to Detroit.
Houston led in almost every statistical category against the Lions.
The Texans held the ball longer, had more first downs, and more total yards, but grinded to a halt at key moments.
"They've won two games and the reason they have is because they're plus five in the takeaway/giveaway," Capers said of the Lions. "They had two big special team's touchdowns. I think there's a lot to learn from looking at that time.
"Right now after two games we're minus six in the takeaway/giveaway. We've had six touchdowns scored against us; four of them have come after turnovers. You just aren't going to win with that type of a formula."
Capers said the Texans are very close to turning it around.
The team is sixth in the NFL in third-down efficiency, with plenty of success running and throwing the football.
Quarterback David Carr threw for 313 yards Sunday. The Texans averaged 3.5 yards per running play. But they didn't score a touchdown in the red zone at Detroit.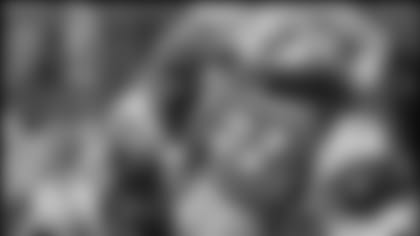 "I think we do have playmakers and I think we've made a number of plays," Capers said. "I think we've negated too many of our opportunities. To me that's been the big issue. I think if you would take a look at the plays we've made, the problem is we've taken ourselves out of drives by doing things that just aren't fundamental to the game."
The coach acknowledged the team needs to work harder defensively. The Texans allowed the Lions to convert 4-of-5 third downs in the second half. More frustrating, the Texans limited to the Lions to just 91 yards and a touchdown in the first half.
Special teams gave up a 99 yard kick off return for a touchdown. The Texans had just scored a touchdown to pull within four, but the kickoff return took away too much momentum.
Times may be rough, but Capers says the team has not lost confidence and remains focused on improving its own shortcomings – spend a little time in a reflective bubble – while getting ready for a trip to Kansas City Sept. 26.
"I think whenever we win, we win together and whenever we lose, we lose together," he said. "To me the first sign of a losing team is when you start to see people pointing fingers and placing blame and making excuses and do all the things losing teams do."
INJURY REPORT:Strong safety Eric Brown sprained his knee against the Lions and will not play against the Chiefs. Jason Simmons relieved him during the game, but had some issues with his hamstring, opening the door for rookie Glenn Earl.
"This will accelerate Glenn Earl's situation," Capers said.
Guard Zach Wiegert sprained his elbow during the game. Capers said he is doubtful for the Chiefs game.
Capers described other injured players as "day to day."