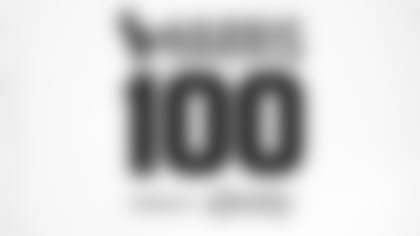 ](http://www.houstontexans.com/news/draftprospectreport.html)
When the NFL season ends, many feel like the path to the draft begins at that moment. The truth of the matter is that preparation for the upcoming NFL Draft actually began months ago and, in some cases, years ago. Scouts and personnel staff hit the road, starting the previous August, visiting college training camps, and concluding in December and January with a handful of trips to bowl games. Over those six months, they attended hundreds of practices and games to highlight which players will eventually dot their teams' roster in the near future.
In a similar vein, I started my work on the Harris 100 as early as the spring of 2015. That work continued all the way up through this weekend as I spent every last minute moving, slotting, re-slotting, editing, deleting and finally settling on my Harris 100. It's never perfect, as I see it. As soon as I submitted it, I thought about it over again and again, wondering whether I really liked that one receiver's potential more than that offensive tackle's upside. So, this will change throughout the next couple of months. As such, I'll update the Harris 100 after the combine and then about two or three weeks out from the draft.
It's good to finally get this on the books. It means I can start work on the 2018 NFL Draft.
For a little while anyway.