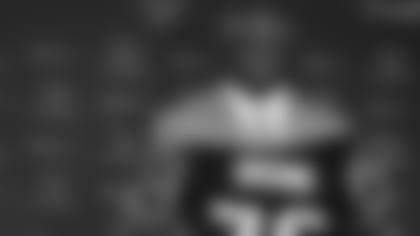 ]( "All-Pro LT Duane Brown, Texans 1st-round draft pick in 2008")

The Texans have the 27th pick in the first round of the 2013 NFL Draft, which starts on Thursday, April 25.
Since 2002, the Texans' inaugural season, five of the 11 players drafted 27th overall have gone on to make the Pro Bowl. Six of the 12 first-round picks in Texans history have made the Pro Bowl, including three of the last five under general manager Rick Smith.
First-round draft picks in Texans history:
Year: Player, Pos, College (Overall selection)
2012: Whitney Mercilus, OLB, Illinois (26)
2011: J.J. Watt, DE, Wisconsin (11)
2010: Kareem Jackson, CB, Alabama (20)
*2009: Brian Cushing, ILB, Southern California (15)
*2008: Duane Brown, OT, Virginia Tech (28)
2007: Amobi Okoye, DT, Louisville (10)
*2006: Mario Williams, DE, North Carolina State (1)
2005: Travis Johnson, DT, Florida State (13)
*2004: Jason Babin, OLB, Western Michigan (27)
2004: Dunta Robinson, CB, South Carolina (10)
*2003: Andre Johnson, WR, Miami (Fla.) (3)
2002: David Carr, QB, Fresno State (1)
*Pro Bowler*
Players picked 27th overall since 2002:
Year: Player, Pos, College (Team)
2012: Kevin Zeitler, G, Wisconsin (Cincinnati)
2011: Jimmy Smith, DB, Colorado (Baltimore)
2010: Devin McCourty, CB, Rutgers (New England)
2009: Donald Brown, RB, Connecticut (Indianapolis)
2008: Antoine Cason, CB, Arizona (San Diego)
2007: Robert Meachem, WR, Tennessee (New Orleans)
*2006: DeAngelo Williams, RB, Memphis (Carolina)
*2005: Roddy White, WR, UAB (Atlanta)
*2004: Jason Babin, OLB, Western Michigan (Houston)
*2003: Larry Johnson, RB, Penn State (Kansas City)
2002: Mike Rumph, CB, Miami (Fla.) (San Francisco)
*Pro Bowler*
Twitter.com/NickScurfield