HONOLULU --Just before kickoff, he was jumping up and down on the sidelines, slapping teammates and giving his family in the stands an enthusiastic thumbs up.
You'd be hard pressed to find a more energized player in the Pro Bowl than Texans cornerback Aaron Glenn, who joined defensive end Gary Walker in representing the Texans and the AFC Sunday at Aloha Stadium.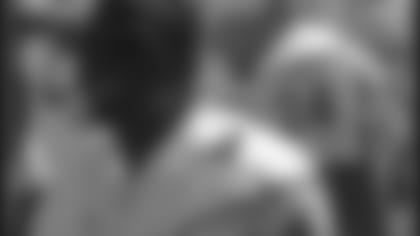 Sure, Glenn had been here twice before, as a member of the New York Jets following the 1997 and 1998 seasons. But this trip to Hawaii was different. It was his first trip as a Texan.
"I'm representing this franchise and my hometown," said Glenn, a native of Humble, in the locker room before the game. "It can't get any better than that. I'm loving it.
"Gary and I want to go out here and represent the team well. Not just for our fans, but for our owner, who did everything in his power to get us the best facilities in the league."
That statement would make Texans owner Bob McNair smile back home in Houston. Then again, Glenn and Walker gave him reason to smile throughout the 2002 season. Both started the game for the AFC, a tremendous nod to the two veterans, especially considering no expansion team since the 1970 NFL-AFL merger has boasted even one Pro Bowl participant.
Glenn and Walker helped the AFC blister the NFC 45-20 before a sun-splashed crowd of 50,125. The AFC pulled ahead in the all-time series 17-16. It has won three consecutive Pro Bowls and six of the last seven.
"This was great," Walker said after the game. "Winning, and then to be able to go home, lay back a little while and get ready for next season."
Walker had two tackles and shared a sack of San Francisco quarterback Jeff Garcia with Jets defensive end John Abraham. Glenn had three tackles. Both Texans aided a defensive effort that mirrored the dominance Tampa Bay displayed over Oakland in last week's Super Bowl.
The AFC defense limited the NFC to 62 rushing yards and didn't allow a third-down conversion in 11 attempts. The AFC also picked off six passes, including two by ageless Raiders safety Rod Woodson.
The result? A 31-6 halftime lead that bulged to 39 points late before the NFC tacked on two touchdowns near the end.
Dolphins running back Ricky Williams earned MVP honors after rushing for 56 yards and two touchdowns. Raiders quarterback Rich Gannon threw for 102 yards and two scores.
For the two Texans, the final result was nice little boost for conference pride (and their wallets). But the real reward was the week in Hawaii, where football wasn't always the primary pursuit.
"I played a lot of golf," Glenn said.
"I shot real well," he said. "I beat (Giants defensive end) Michael Strahan. He's a big talker but I got the chance to get the last word in on him."
This after the Texans beat the Giants at Reliant Stadium last November. Call it a sweep.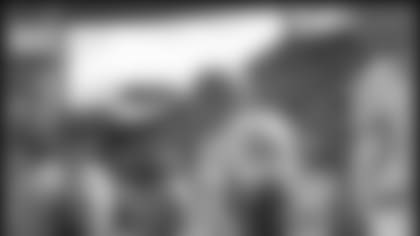 And while Glenn and Walker were soaking up the sun and surf, they managed to sneak in a few mentions of their team as a solid destination choice for fellow Pro Bowlers.
"I think a lot of guys know already about the city of Houston," Glenn said. "I just talk about how our owner is and how our coaching staff is. I think those guys are well aware that we have a lot of promise as an organization in the years to come."
Thus ended the first Pro Bowl with a Texans presence. Glenn and Walker expect to return. And they expect plenty more teammates to join them in the ensuing seasons. "Definitely," Walker said, winking as he jogged off the field. "Just wait."