Ezekiel Elliott hopes he can make a case for teams to select him in the first round of this year's NFL Draft.
"I think the guys that were first-round picks last year like Todd Gurley, they set a standard for the younger generation coming up," Elliott said Thursday at the NFL Combine. "I feel like we are going to bring it back."
Elliott (6-0, 225) has been the most popular choice in the latest mock drafts as the Texans first selection at No. 22. One-third of those polled in the Texans Mock Draft 3.0 survey, including ESPN's Mel Kiper Jr.
Elliott, the projected best running back of this year's draft class, finished with the second-highest rushing yards in Buckeye history (3,961). His 6.7 yards per carry average is the best in school history. Elliott believes his versatility is what sets him apart for NFL teams looking to draft a running back.
"I'm a guy that can play three downs," Elliott said. "You don't have to take me off the field. I value blocking more than anything. I obviously love to run the ball and I think I have great hands out of the backfield."
In 2015, Elliott rushed for 1,821 yards on 289 carries for 23 touchdowns. He also had 27 receptions for 206 yards, averaging 7.6 yards per catch. John Harris, Texans sideline reporter and football analyst, ranks Elliott at No. 6 on the Harris 100.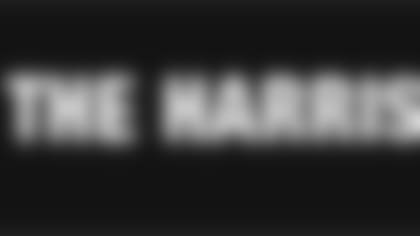 ](http://www.houstontexans.com/news/draftprospectreport.html)
Check out photos of the top 100 players of this year's draft class according to Texans analyst John Harris.