When the Texans pulled the trigger on a cornerback with the 10th pick of the 2004 draft, the ripple affect extended to two positions.

Rookie Dunta Robinson opens training camp as the starting right cornerback. Meanwhile, veteran Marcus Coleman shifts from right corner to free safety. Dom Capers believes both position moves will improve his defense, both sooner and later.

"We drafted Dunta with the 10th pick based on the idea that he could help us right away," Capers said. "He's an excellent athlete with speed and he has surprising hitting ability for a guy his size."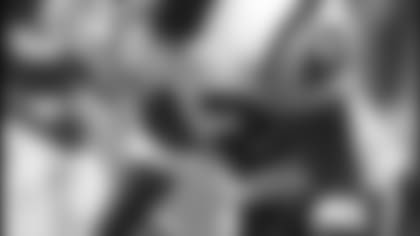 Meanwhile, Capers sold Coleman on the notion of moving inside. Coleman, who played safety at Texas Tech, led the team with seven interceptions last season and should have little trouble with the switch.

"We think Marcus will give us the kind of athletic ability and playmaking skills that you need at the safety position," Capers said. "He's got good size and speed for a safety. He's also got long arms and good hands. He's done a good job to this point."

Capers is quick to remind us that one of his former players in Pittsburgh, future Hall of Famer Rod Woodson, successfully made the transition from corner to safety and added years to his career. Coleman acknowledges there will be a transition period, but he's embracing the switch.

"It's been about seven years since I've done it," Coleman said. "I'm just trying to make sure that I get used to making all of the verbal calls and putting everyone in the right spot."

The left cornerback slot is set with the return of three-time Pro Bowler Aaron Glenn, who is healthy after missing five games with a groin injury. Glenn remains one of the better corners in the league and will be a valuable tutor to Robinson.
"It looks like Aaron is back healthy after battling injuries all through last season," Capers said. "He gives us excellent leadership back there in the secondary."

Robinson is already reaping the benefits of having Glenn as a confidant, a role that will only increase in training camp.

"Sometimes I see Aaron doing something and I'm like, 'How did he do that?'" Robinson said. "I see him make plays and it's because he's been here for so long. He understands the game."

Veteran Kenny Wright returns from a knee injury and third-year pro Demarcus Faggins is looking to build on a surprising second season. The Texans also re-signed Jason Simmons, who reprises a variety of roles.
"Demarcus is our third-down cover guy inside and has probably improved as much as anybody on our roster," Capers said. "Kenny has played a lot of football for us and has taken advantage of his opportunities. Jason is kind of our utility guy because of his smarts and instincts."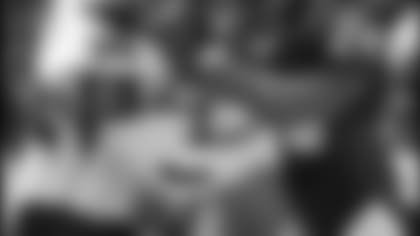 Marlon McCree will back up Coleman, and hard-hitting Eric Brown returns for another season at strong safety, where he posted 120 tackles last season. The Texans drafted former Notre Dame safety Glenn Earl to back up Brown. Earl is recovering from knee surgery so he'll be brought along slowly.
"Eric's been a real strong, explosive tackler in run support," Capers said. "He's a knockback hitter. Glenn has been all business since he's been here and you can tell he has good athletic ability for his size."

The injury bug that bit the Texans' defense last season trickled back to the secondary. But Houston is banking that these switches, coupled with a stronger push up front, will lead to better pass defense numbers.

DEFENSIVE BACKS:Glenn, Robinson, Wright, Faggins, Simmons, Jason Bell, Darrick Vaughn, Vontez Duff, Eric Kelly, Brown, Coleman, McCree, Jammal Lord, Curry Burns, Ramon Walker. 

FUN FACT:Glenn was named Texans Player of the Year in 2002 by the Houston Quarterback Club and won last year's Ed Blcok Courage Award, as voted on by his teammates.