Stanford guard Joshua Garnett (6-4, 312) likes to pride himself on blocking in space. He's even come up with a pretty awesome quote to describe what he does when he runs through defenders.
"Just try to run through their soul," Garnett said Wednesday at the NFL Combine. "And hopefully if you hit them, they'll go down."
Coming from a pro-style offense at Stanford, Garnett perfected his technique through repetition. He focused on footwork drills, learning how to leverage, jumping rope, anything to perfect the skill of hitting moving targets in space and not hesitating when doing so.
To say Texans sideline reporter and football analyst John Harris likes what he's seen on film from Garnett is an understatement. He promptly pulls up a vine to show what "running through souls" looks like and begins to explain.
"Garnett has a nasty streak offensive line coaches will love," Harris said. "Against Washington in 2015, he threw a Husky defensive lineman directly into the turf on a running back screen pass. One arm, just tossed him down. Then as he went downfield to lead block for the running back, Washington's safety never saw Garnett and the Stanford guard choke slammed him to the turf. It was one of the most impressive things I saw in film study of any singular offensive lineman."
Aside from the football IQ, Garnett's academic prowess is also impressive. He's a human biology major, inspired by "Untold Stories of the E.R.," which he grew up watching on television.
"I want to be a trauma surgeon after football is all done and over with," Garnett said. "I worked in a stem cell biology lab this past summer, did a stint in the E.R. for some shadowing. I just loved being able to see the high-intensity environment and everyone working together."
When asked if he could fix some of the souls he's run through during his collegiate career, Garnett laughed.
"I can't fix the soul," Garnett said. "I can fix some legs but I don't know about the souls."
This week at the NFL Combine, Garnett will answer more questions about football than biology. He met with a number of NFL teams, including the Texans, and has more interviews scheduled this week. Offensive linemen will participate in on-field Combine drills Friday.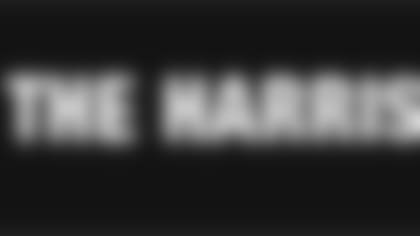 ](http://www.houstontexans.com/news/draftprospectreport.html)

Check out shots of current Texans players from previous NFL Combines. (Photos via AP Images)