It seems simple enough.

Though ravaged by injuries along their defensive line a season ago, the Texans re-signed Pro Bowl defensive end Gary Walker, signed defensive tackle Robaire Smith away from the Titans and expect nose tackle Seth Payne to return from his ACL surgery by opening day.

On paper, it works. The Texans welcome back two starters that combined for 262 tackles and 7 1/2 sacks in 2002. They add a player in Smith that posted 73 tackles and 4 1/2 sacks for the NFL's best run defense last season.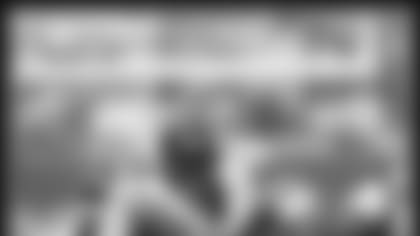 But if last season taught the Texans anything, it's that, well, you can never really count on anything. Walker played in just four games, while Payne lined up for just five quarters. Smith is viewed as a big free agent coup for Houston, but he'll need some time to adjust to the 3-4 and his new teammates.

Thus, the Texans head into this weekend's draft knowing they still need to address the defensive line, if only for depth purposes. Payne's road to recovery appears to be a smooth one, but that wouldn't preclude Houston from using its first-round pick on a lineman, provided it's the guy they want.

"We're going to draft based on the best player available," general manager Charley Casserly said. "There are more percentages that a defensive player will be there based on the mock drafts for us."

Miami's Vince Vilfork and Oklahoma's Tommie Harris, who picked up his Lombardi Award in Reliant Stadium, are at the top of most defensive tackle lists. They could both be on the board at No. 10, when the Texans are on the clock. If Houston trades down, Marcus Stubbs of Texas and Maryland's Randy Starks could be possibilities.

If the Texans instead go cornerback or another position with their first-round pick, the draft is relatively deep along the defensive line. Houston could use its second-rounder (40th overall) on a defensive tackle such as Oregon State's Dwan Edwards, Hawaii's Isaac Sopoaga or Oregon's Igor Olshansky.

Ends are tougher to figure since the Texans run the 3-4. If USC's Kenechi Udeze is on the board at No. 10, Houston would at least have to consider drafting him. If the Texans drop down a bit, Ohio State's Will Smith is also an excellent end prospect. In the later rounds, Houston could take an undersized defensive end with the idea of shifting him to outside linebacker.

The Texans haven't selected a defensive player in the first two rounds of their first two drafts. That will change Saturday. It just remains to be seen how much the defensive line will be addressed.