Teams rarely spend top draft picks on linebackers. In fact, it hasn't happened since 1988.
The Texans don't intend to change that trend this year, but that doesn't mean there aren't plenty of phenomenal linebackers to choose from. If the Texans are lucky, one of them might even fall to the top of the second round.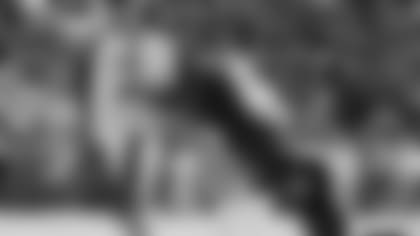 Unfortunately, Ohio State's A.J. Hawk (6-1, 243) won't be one of them. The four-year starter for the Fiesta Bowl champion Buckeyes is noted for his speed and agility, but his instincts are what distinguish him. Even in the Big Ten, which is stacked with defensive talent, the two-time first-team All-American stood out with 368 career tackles, 37 tackles for loss and 14.5 sacks.
Many draft analysts predict that Hawk, a three-time first-team All-Big Ten performer, won't fall past the draft's fifth pick, which is owned by the Green Bay Packers. If that doesn't happen, look for the San Francisco 49ers to take a close look at Hawk at No. 6.
Hawk's teammate, Bobby Carpenter, was overshadowed at Ohio State, but his skills have come to light during the past few months. Clocked at 4.61 in the 40-yard dash, Carpenter has given NFL scouts and coaches an appreciation for just how talented the Buckeyes' defense was last season.
At 6-2, 256 pounds, Carpenter is another throwback linebacker that could get chosen midway through the first round. The son of former Houston Oilers running back Rob Carpenter, Bobby finished with 49 tackles, 10.5 tackles for loss and eight sacks in 2005.
The anchor of arguably the nation's best defense last season, Florida State linebacker Ernie Sims (6-0, 231) runs 40 yards in the 4.5-4.6 range and has a 41-inch vertical jump. He played in 38 consecutive games for the Seminoles (never missing a contest) over three seasons and finished with 200 career tackles and 21 tackles for loss.
Perhaps the best linebacker coming out of the SEC this year is Alabama's DeMeco Ryans (6-1, 235). With a team-high 76 tackles and five sacks, he helped the Crimson Tide roll to a 9-0 start this past season, when they allowed only 74 points.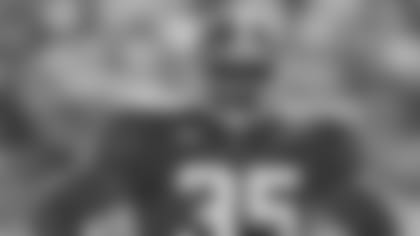 Joining Ryans at the bottom of the first round in most mock drafts is Iowa's Chad Greenway (6-3, 243). Known for his closing speed, explosion and coverage skills, he finished second on the Hawkeyes in 2005 with 156 tackles, including 10 for loss, along with two sacks.
Greenway's teammate, linebacker Abdul Hodge (6-0, 235), led Iowa in tackles (158) and tackles for loss (11) last year, but is considered to be second-round material by many draft analysts due to his size and average speed.
Leading the second class of linebacker prospects is the University of Texas-El Paso's Thomas Howard. A raw talent, Howard can match athleticism with any linebacker in the draft, but his instincts are not on par with some of the premier prospects at his position.
A former walk-on safety, Howard grew to become a disruptive 6-3, 240-pound tackling machine with 4.42 speed. Projected as an outside linebacker in a 3-4 defense, Howard has an NFL pedigree. His father, Thomas Howard Sr., was drafted by the Kansas City Chiefs in the 1977 draft.
Some other linebackers that might be called in the first three rounds Saturday include Maryland's D'Qwell Jackson, Miami's Roger McIntosh and Oklahoma's Clint Ingram. With the first two picks in the third round, the Texans might find themselves seriously considering these players, especially if none of the top-tier linebackers fall to the second round.