The Texans appear to have upgraded their depth at quarterback after agreeing to terms with seven-year pro Tony Banks Monday.
Texans head coach Dom Capers made the announcement after Houston's offense concluded its walk-through at 5:45 p.m. The Texans also announced the release of cornerback Jason Suttle, whose slot Banks assumes on the current 97-player roster.
"Tony will probably join the squad tomorrow night or Wednesday morning," Capers said. "We felt that Tony was the best guy available out there. We're happy to have him join our squad."
Banks has started 75 of 82 career games over six seasons, completing 1,202 of 2,227 passes for 14,433 yards, 71 touchdowns and 68 interceptions.
"Tony has always been a guy that has a strong arm," Capers said. "He has the ability to throw the ball down the field and he brings experience. He's been a starter at times with three different organizations."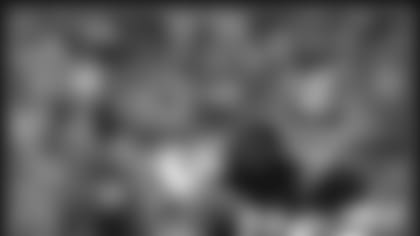 Banks played for the Redskins last season after stints with the Rams and Ravens. He also spent time in Cowboys camp last summer. The former Michigan State standout completed 198 of 370 passes for 2,386 yards for Washington in 2001 with 10 touchdowns and 10 interceptions. He started out as the backup to Jeff George, but became the starter in Week 3 after George was released. He held that position for the remainder of the season, compiling an 8-6 record as a starter.
Prior to his stint with the Redskins, Banks spent two seasons with the Ravens, starting 18 of 23 games. He lost his starting job to Trent Dilfer midway through the 2000 season as Baltimore eventually defeated the Giants in Super Bowl XXXV.
Banks launched his career with the Rams, who selected him in the second round of the 1996 NFL Draft. He started 13 games as a rookie and 43 of 44 games played over three seasons.
Rookie quarterback David Carr has started all three preseason games for the Texans. His backups are Mike Quinn, Kent Graham and Ben Sankey. Graham, an 11-year veteran, served as Banks' backup in Washington last season. He twice rallied the Redskins to victories (at Denver, vs. Arizona) after Banks departed with injuries.
"Anytime you feel like you can strengthen a position or increase the competition at the position, you have to do it," Capers said. "The quarterback position is certainly a critical position and we wanted to try to strengthen the competition as much as we could."
Carr has completed 26 of 46 passes for 314 yards with one touchdown and one interception during the preseason. Quinn has completed 9 of 19 passes for 100 yards. Graham has completed 5 of 8 passes for 59 yards with one touchdown and one pick. Sankey has thrown two interceptions, completing 12 of 21 passes for 129 yards. Overall, the quartet has completed 55.3 percent of its passes.
"Certainly we don't have a lot of game experience at the quarterback position," Capers said. "I don't want anybody to read into this that we're disappointed with David or his progress -- we're very encouraged by David's progress.
         "But
         that's a position, as you look around the league and start talking
         about getting into the regular season, you want it to be as strong
         as it can be and I think does nothing but strengthen the competition
         at the position."