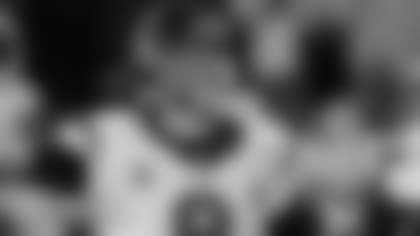 ]( "Texans QB Matt Schaub")

As the Texans went through exit interviews and put a bow on their 2012 season on Monday, they were unanimous in their support of quarterback Matt Schaub.
Schaub has come under heavy criticism from fans and media in the wake of the Texans' Divisional Round playoff loss at New England. Many observers have wondered aloud if Schaub is capable of leading the Texans to a Super Bowl.
"I believe in Matt," Texans coach Gary Kubiak said at his season-ending press conference on Monday afternoon. "He's the quarterback of our football team. I've got no doubt about him. I think over the course of the last two years, he's won 70-plus percent of his starts. That's hard to do in this league. I feel very good about our quarterback. Our whole team has got to get better – that includes coaching and playing – for us to take the next step. And Matt is part of the team, but I've got a lot of confidence in him."
Schaub has a 20-8 record (.714), including the playoffs, since 2011. He went 7-3 last season, leading the Texans to the top record in the AFC before suffering a season-ending foot injury in Week 10. He went 12-4 in 2012, leading the Texans to their second consecutive AFC South title and the No. 3 seed in the AFC, and 1-1 in his playoff starting debut.
But after the Texans finished the season on a 2-4 skid, a span in which Schaub threw three touchdowns and five interceptions, fans and media want the Texans to trade Schaub, cut Schaub and/or draft a replacement for Schaub in the first or second round.
"Have they ever been in his shoes?" Texans defensive end J.J. Watt said. "If you want to sit here and question our quarterback, that's fine, but every guy in this room believes in him, and we all trust in him and we all believe that he can take us there. We're not going to listen to what the outside world says."
Schaub was voted a captain by his teammates for each of the past five seasons. Since taking over as the Texans' starter in 2007, he ranks ninth in the NFL with a 93.3 passer rating, throwing 114 touchdowns with 64 interceptions. Schaub has averaged 7.86 yards per pass attempt as the Texans' starter, sixth-best in the NFL since 2007.
"Matt is our guy," Pro Bowl center Chris Myers said. "He's our team captain. He's always going to be, and whatever happens, happens. As players, as a team, he's our leader."
Schaub went 34-of-51 for 343 yards and two touchdowns on Sunday at New England. He threw a costly interception in the third quarter with the Texans driving in Patriots territory and trailing 24-13. Schaub also was the victim of a couple of key drops in the first half, including one on a potential touchdown pass on the game's first series.
"It's not on him at all," All-Pro left tackle Duane Brown said. "We had plenty of opportunities to make plays. He put the ball in some great spots. Plays weren't made, and we didn't get the running game going as well as we could have up front. So it's not on him. Being a quarterback, people tend to point fingers at him first, but he's been a great leader and a great player for us all year. Definitely not his fault that we lost the game."
Kubiak was asked what Schaub could have done better this season and against the Patriots.
"First off, we could all do something better," Kubiak said. "But when you're the quarterback of the team, obviously, that's where a lot of praise goes to and a lot of criticism goes. So I understand that.
"I would talk about Matt like I would talk about every player on our team: We left a lot of plays on the football field as a football team, and when you're playing a great team like that, you can't leave any. There's plays for him to make, but he did make a lot of plays, too. We could help him. We could have got him off to a great start if we make the play early in the game. Those plays help a quarterback. It goes with the territory. He understands that, and he's tough enough to work through that."
Twitter.com/NickScurfield