Saturday at Reliant Stadium, the Texans face a red-hot Cincinnati squad that shares a lot of similarities with the team that they thumped by three touchdowns last January.

But these Bengals are cats with different stripes, and Tuesday after practice, the Texans described the defensive line challenge awaiting them in the Wild Card round.

"They're really good," coach Gary Kubiak said. "I think sixth in the league, giving up 12 points a game in the back half of the season. Boy, that's incredible in the National Football League."

Cincinnati went 7-1 over the second frame of 2012, with a smothering defense being a main reason for that mark. In that eight-game span, the Bengals allowed just 282 yards and 12.75 points per game. The defensive line with ends Robert Geathers and Michael Johnson and tackles Geno Atkins and Domata Peko started all 16 games together and accounted for 29 of the NFL's second-best mark of 51 sacks.

"They've got an excellent front," Kubiak said. "They're playing extremely well."

The dominance up front isn't lost on the Texans' offensive linemen, who are familiar with the Cincinnati defense after a pair of meetings in the span of a month last season. Before they dispatched of the Bengals in the 31-10 postseason victory, the Texans toppled Cincinnati 20-19 on the road in Week 14.

"I'm very familiar with them," left tackle Duane Brown said. "Most of them are the same guys they had last year. They're relentless guys, very strong. They're really good at pressing the pocket if they can't get to the quarterback.

"They present a huge challenge for us. The good thing about it is we're very familiar with them. We faced them twice last year, so we know exactly what they bring to the table."

Perhaps the most impressive player in the bunch is Atkins, who was just selected to his second straight Pro Bowl. A fourth-round draft pick out of Georgia in 2010, Atkins has flourished with 12.5 sacks this season to go along with a quartet of forced fumbles.

"He's really strong," said Texans left guard Wade Smith, himself a Pro Bowler. "He plays through the whistle. He's deceptively quick. There aren't many guards I see him going against that he doesn't get push when he bull rushes."

Offensive coordinator Rick Dennison agreed with Smith, and added his own thoughts on Atkins and his defensive line mates.

"They've been so good because they're very talented up front," Dennison said. "Atkins has been very, very active all year, not just the last half, and deservedly so, he's gotten in the Pro Bowl."

Atkins and company also have the attention of quarterback Matt Schaub, who missed both contests with the Bengals last year because of a Lisfranc injury in his right foot.

"Their front is exceptional," Schaub said. "It starts inside for them. They have good interior pass rushers and their outside guys rush really well. (They're) very active, very athletic."

The Texans have allowed 13 sacks in the last four games and will be tested by the Bengals, but collectively, the team said Tuesday that they have moved forward and put the regular season behind them.
Twitter.com/DoughertyDrew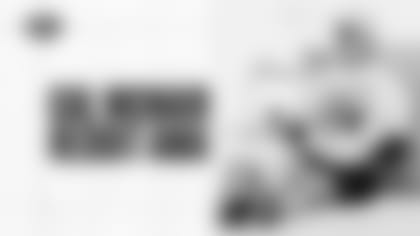 news
Cal McNair returned to Reddit Thursday night for an AMA 
Texans Chairman and CEO (and Grill Master) Cal McNair was back on /r/Texans Thursday night answering fan questions. He talked uniforms, stadium, Caltober and P.O.P.