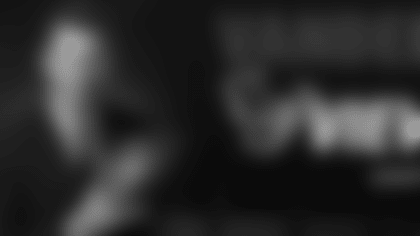 This was hardly the playoff tune-up the Texans were hoping for. The goal was to invade Nashville, sharpen up the offense and earn a double digit win season for the first time in four years. It didn't work out that way as Tennessee scored an early defensive touchdown that proved to be the difference.
Tom Savage was strip sacked in the first quarter as the Titans got a fumble recovery for a 7-0 lead. Whatever it says in the Texans game plan is secondary to 'not turning the ball over' as the main ingredient in a winning recipe.
It took a while to get the initial first down of the game. And later in the second quarter, Savage had to leave the game for a concussion evaluation that threw instant mystery into the quarterback situation going into the playoffs. Brock Osweiler came off the bench to throw a touchdown pass and run for another to keep Houston's chances alive.
The defense played fine overall, despite seeing several starters get limited or no action. If not for the touchdown allowed by the offense and a rare miss by Nick Novak the game could have been very different.
The vibe going in was strange. The Titans were eliminated last week but the carrot today was a winning season for the first time in five years. Houston knew its standing for the post season and had little to gain other than offensive rhythm and a ten win campaign. The intensity was there but the execution was lacking.
Now, we have many questions going into the playoffs. Will Savage pass through the protocol quickly enough to prepare for the game? Will Lamar Miller be healthy enough to get the ground game back to its best version? Will enough injured bodies be back on defense to produce the kind of stops the Texans will need to support their offense?
Houston is 9-7 for the third consecutive season. That's not what Bill O'Brien wanted but it's certainly better than most teams in the league. The key now is producing in the playoffs. The RSVP has been sent. The Texans need to show up at the party and make some noise. The formula is simple even though it's not easy to execute. Run the ball, do NOT turn it over, make key throws and let defense rule the day.
The Texans faced the Titans at Nissan Stadium in Nashville.