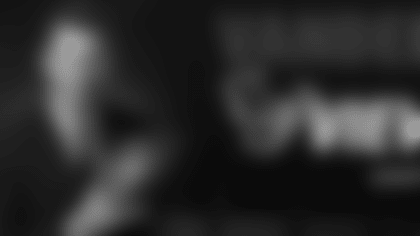 In the 2016 offseason, the Texans made some big acquisitions to boost the offense. Although the ROI wasn't all they wanted, there are plenty of reasons to be optimistic about what last year's rookies can do with some additional seasoning - and Lamar Miller certainly performed well. The 2017 draft class added more firepower, starting with the club making a huge move to improve at the most important position on the team.
Four times in the history of the Texans, they have gone 'all in' on a franchise quarterback – David Carr in '02, Matt Schaub in '07, Brock Osweiler in '16 and now, Deshaun Watson. Watson is the only one of the four who will not have to play right away. And if Tom Savage has his way, Watson will be a highly involved observer for at least the 2017 season.
It's a great situation for Watson, who is only the second QB ever drafted in the first round by Houston. He will get a chance to learn and compete without having the expectation of being the opening day starter. That job belongs to Savage. The Texans quarterback situation still presents many unanswered questions but the talent and depth might be as good as ever at NRG Stadium.
The offense also got a big lift with the selection of D'Onta Foreman. Running back is certainly a position that can yield instant results in a rookie campaign. Sure, pass protection and playbook download are key but Foreman is part of the equation with Lamar Miller and company. He'll be used in spots and have a chance to assimilate into the attack.
Many Texans rookie running backs have performed well in their first taste of the NFL. Domanick Davis was outstanding and won a Rookie of the Year award. Steve Slaton led the AFC in yards from scrimmage and out-performed Matt Forte and Chris Johnson. Arian Foster bludgeoned the Patriots in his first start. And Alfred Blue ran for over 230 yards in his first two starts. There's a real opportunity here for Foreman.
Now, about the offensive line. Before you go shouting that mid-round rookies and younger players can't help the cause, think about this. In 2012, Ben Jones and Derek Newton, in their first and second years, respectively, manned the right side of the line for a team that finished 8th in offense and went 12-4. Not to say that everything is fine but Julien Davenport, Kendall Lamm, Chris Clark and a recovering Derek Newton should be able to put together enough stability at right tackle to weather the storm.
Check out the best photos of QB Deshaun Watson during his time at Clemson.