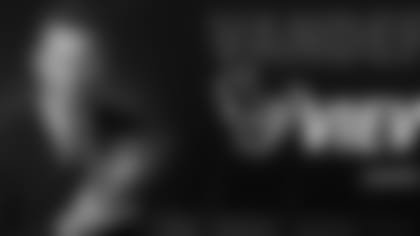 In this roller coaster ride of a season, the Texans find themselves back at home, looking to protect their turf and get a coveted fifth win to cap the first half of the year.
If they get to 5-3, it's only the fourth time in their 15 years of existence that they will have achieved a record that good at the halfway point. So when your friendly neighborhood talk show host or columnist wails about the team's prospects, remember that we have a long way to go and a lot of things can happen.
But also understand that the Texans, being the biggest sports entity in a huge city, are going to face firing-line analysis and scrutiny before, after and during every outing. And that's OK. You can't ask the populous to be passionate then expect total calm after what happened in the first three road games.
But the matter at hand is beating Detroit. By now you've heard that the Lions have a passing attack that can carpet bomb many NFL defenses into submission. They are not running the ball well, but the Texans have had trouble stopping the run. Despite that, putting pressure on Matthew Stafford will be among the biggest items on the to-do list Sunday.
The Lions have trailed in the fourth quarter of every game this season. They are a mentally tough, never-out-of-it type of team. And their quarterback has been outstanding. Coach Jim Caldwell feels like quarterbacks reach certain levels of maturity that helps them out after five to eight years of starting. Stafford, in his eighth year, is often maligned in Detroit, but there are plenty of NFL teams that would grab him in a hot second. Such is the life of an NFL quarterback.
It's good for Brock Osweiler that this next test in his development comes at home. Any momentum generated by the passing attack's fantastic finish against the Colts apparently missed the flight to Denver. Osweiler's numbers at home are healthy with a 63 percent completion rate and 255 yards per game. Even the TD-INT ratio is above sea level at seven touchdowns and six picks.
It'll be interesting to see how the team performs following a compressed week of preparation. After getting back from Denver at 4 am Tuesday, Bill O'Brien gave the squad Wednesday off and said he was looking to have more a mental than physical week of practice.
O'Brien is 14-6 at NRG stadium while Osweiler is 4-0. Protecting the home field will go a long way to springboard the team into a fruitful second half of the campaign. But that's easier said than done. This is a hot team that will require the Texans to reach near peak levels of play to bring down.